Peabody Names Mark Spurbeck As Interim Chief Financial Officer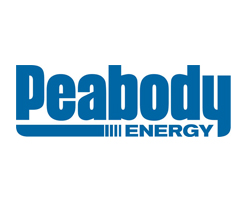 January 9, 2020 - Peabody (NYSE: BTU) announced today that the company has named Mark Spurbeck as Interim Chief Financial Officer replacing Amy Schwetz, who will be taking the Chief Financial Officer position at a leading NYSE-listed industrial company. Schwetz will continue with Peabody in coming weeks to ensure a smooth transition.

"Mark is an accomplished financial leader at Peabody and other major companies, and we welcome him to fill this key interim position," said Peabody President and Chief Executive Officer Glenn Kellow. "Amy played a critical role in the company's financial leadership over a five-year period as CFO, and we wish her the best in the future. We have commenced a comprehensive selection process to find the best possible candidate to lead our financial organization."

"While I look forward to this new challenge, I will always value my experience and contributions to the company," said Schwetz. "In coming weeks, I will continue to work with the Peabody team to ensure an orderly and effective transition period. I'm thankful for the many opportunities and look forward to following Peabody as it executes its strategies over time."

Spurbeck has more than 20 years of accounting and financial experience, most recently serving as Chief Accounting Officer, overseeing Peabody's finance, treasury, tax, internal audit, financial reporting and corporate accounting functions. Prior to joining Peabody in early 2018, Mark was Vice President of Finance and Chief Accounting Officer at Coeur Mining, Inc. He also previously held multiple positions at Newmont Mining Corporation over an eight-year period, including Group Executive, Assistant Controller. Mark served in several financial positions at First Data Corporation and Deloitte LLP. He holds a Bachelor of Arts degree in Accounting from Hillsdale College in Michigan and is a Certified Public Accountant.