Atlantic Coking Coal: Asia Demand Lends Support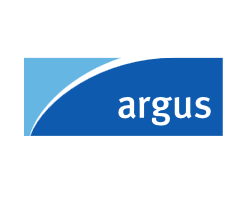 January 9, 2020 - Prices have started picking up this week buoyed by the return of buying activity in Asia-Pacific.

While European spot demand remains largely muted and little changed from the fourth quarter, the start of discussions for annual contracted supplies that commence in April has helped to lighten the mood among traders and suppliers.

The Argus daily fob Hampton Roads assessment for low-volatile coking coal in the US climbed by $1.50/t today to $128.50/t, adding to the gains since the start of this year. Similarly, after a significant decline ahead of the Christmas and new year's holidays, the high-volatile (HV) type A daily price moved up by $2/t to $132.50/t, while HV type B is also up by $2/t to $126.50/t, supported by Chinese acceptance of higher offers.

While prices are showing some signs of recovery, the impact of three-year lows in US HV A and B coking coal prices last year has continued to be felt. Blackhawk Mining will idle its 400,000t Panther Creek mine operations on Tom's Fork Road in Eskdale, West Virginia. This follows on from the company idling four underground mines in West Virginia with combined output of 1.3mn t/yr of primarily HV A coking coal.

At the same time, progress on US-China trade talks has brought some optimism to US miners. The Buchanan mine operated by Coronado Coal restarted on 26 December after the mine closed briefly on 16 December. The mine had closed while waiting for the trade deal between the US and China to be concluded, said the Virginia Department of Mines, Minerals and Energy. US President Donald Trump had since indicated that an interim trade deal will be signed on 15 January.

Overall spot interest remains low and stock levels at some US mines are still significant, a Europe-based trader said.

"The discounts offered by US miners before the holidays were not a surprise but with sentiment improving, especially for the second quarter, US miners will be less inclined to slash prices going forward," another market participant said.

The requests for laycan delays in the fourth quarter seems to have abated for now, said one trader. "So far so good for the first quarter, we're seeing normal intake from our customers," he said.

The Panamax rates for US east coast to Rotterdam voyages have fallen to $11/t this week, down by $2/t from a month ago, as length in the Atlantic basin continues to weigh on rates.

European coal imports from the Americas are expected to continue falling this year as dropping thermal coal demand continues to drive declines, and put downward pressure on Atlantic-basin Panamax cargo demand.