Combining Coal & Metal/Non Metal Mine Rescue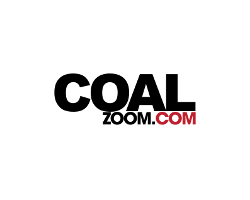 February 1, 2020 - Below is the report from the MSHA meeting held earlier this week covering the plan to combine Coal and Metal / Non Metal rules for Mine Rescue beginning sometime in 2021 but including the National Contest to be held most likely in August or September 2021. No formal committee positions were decided at the meeting but at present the best coal contact is Kenny Murray of Alliance Coal, Phone 859-475-3445 kennenth.murray@arlp.com and for Metal / Non Metal Sammy Linville Phone 859-468-2914 sammylinville@yahoo.com
Coal and M/NM Combined National Contest
January 31, 2020
For 2021 – 4 events will be held:
1. Mine Rescue
2. First Aid
3. Bench
4. Exams, Gas Testing, Written tests
Tentative National Contest lineup as follows:
· Monday – First Aid Competition
· Tuesday and Wednesday – Mine Rescue Competition
· Thursday – Bench, Gas Testing, Written, Exams, Banquet
For 2022 – National Skills competition will be held
Each of the 5 rules sub-committees will consist of:
· 2 Industry Co-chairmen, 1 each from Coal and M/NM
· 6 committee members – 3 from Coal and 3 from M/NM (excluding Co-chairs)
· At least 1 Chief Judge or co-chief judges from MSHA (Maximum of 2)
· 9 or 10 person committee counting MSHA
· State agency representatives will be placed on committees as advisors per Training Committee Chairs where applicable (maximum 1 per sub-committee)
Each of the Coal and M/NM Association committees will be equally represented on rules sub-committees. Both HMRA Training committee Chairmen will announce sub-committee members after consulting with the appropriate associations.
Rules sub-committee members will meet and relay committee recommendations to the appropriate associations and report back to the sub-committee for agreement on rules. Once decided, Training Committee Chairmen (Coal and M/NM) will finalize decisions and report to HMRA President.
Once rules are finalized they will be presented to MSHA and posted by MSHA on the Web Page.
A National meeting will be held annually to discuss rules changes and updates. This meeting will be coordinated by MSHA to allow input from all interested parties and will be available by one of the following methods: in person, by call in, VTC call or webex call.