Princeton, WV Native Stars in Mine 9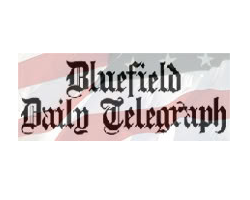 February 4, 2020 - West Virginia native and actor, Kevin Sizemore recently starred in a new movie called Mine 9. It is inspired by true events of coal mine disasters, but not one accident in particular. Instead, the movie was written as a juxtaposition of realistic portrayals of miners and their families.

"Mine 9 is told from the perspective of a few different mine accidents and weaved them together," Sizemore said. "We wanted to highlight this and we premiered it at the CMC in Princeton. Many of the miners we portray in the movie were there watching it and when we got the thumbs up from them, we knew we had something."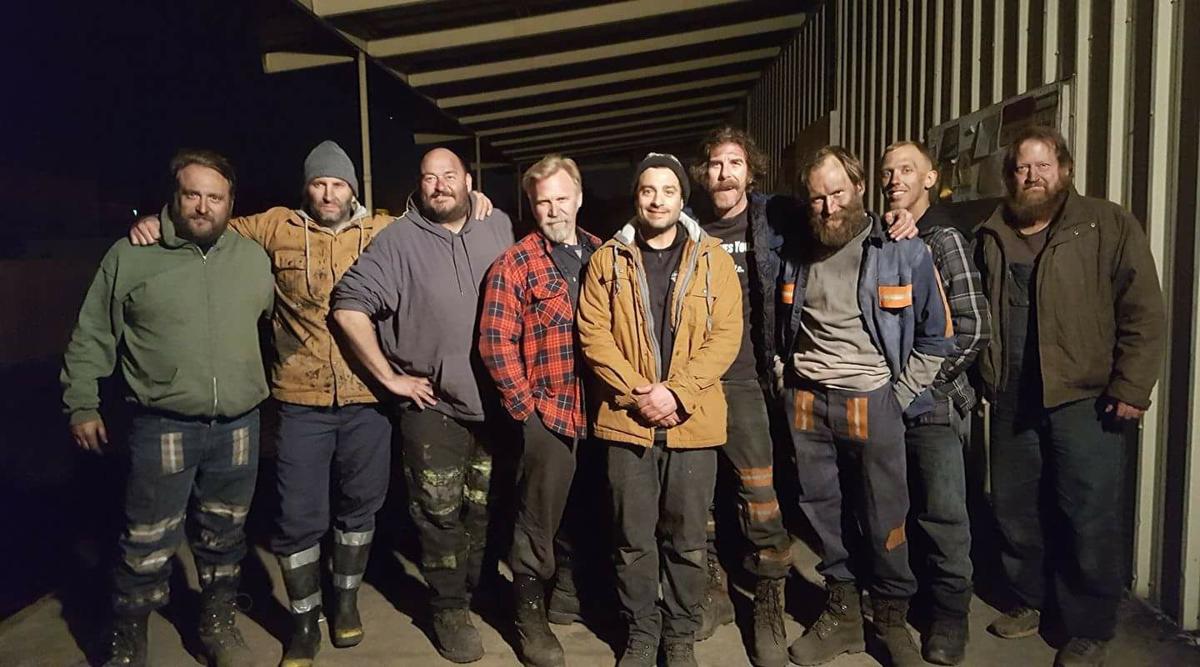 The Mine 9 team with Director, Eddie Mensore
Contributed photo


Mine 9 is one of the best-reviewed independent films of 2019. It was produced and directed by Eddie Mensore, a West Virginia native and has garnered excellent reviews from Variety, the Los Angeles Times, RogerEbert.com, the New Orleans Times-Picayune, the National Post, the San Jose Mercury News and many others.

The movie follows nine Appalachian coal miners trapped two miles underground after a methane explosion, with only an hour's supply of oxygen.

"In Appalachia, coal mining towns are filled with brave men and women who risk their lives every day to put food on their families' tables," Mensore said. "Everyone knows the risk, everyone knows the danger, and everyone hopes their loved one comes home alive. Coal mining is a dangerous business and Mine 9 gives you an up-close look at just how real and dangerous it can be when safety concerns are ignored, and warnings fall on deaf ears."

According to a press release, Mine 9 employed a very unique targeted theatrical opening strategy in spring 2019, playing to dozens of sold-out theaters in the heart of coal mining country, selling over a quarter of a million dollars at the box office before opening in New York City, Los Angeles and other major markets nationwide.

Kevin Sizemore is more than just a W.Va. native, he is a Mercer County native. He attended Thorn Elementary School, Princeton Junior High School and Princeton High School. He did not participate in theater in high school and said it is something he sometimes regrets.

"I worked at Roses and the Dairy Queen to pay for my car and insurance," Sizemore said. "I thought that was more important than staying for the late periods for theater. Looking back, you only go to high school once and I wish I would have done it. That is what I want kids to remember, whether it is sports, extracurricular activities, vacation with family, when you are younger, take advantage of it. You have the rest of your life to be a professional."

While he was in high school he was chosen to be a part of a Maxwell House Coffee commercial and that is where his acting career began.

He attended The Art Institute of Pittsburgh and did everything he could to learn about the movie industry while he was there. "I would moonlight being an extra on tons of different movies trying to learn the business," Sizemore said.

After school, Sizemore moved to New York City without knowing anyone and began his career. From there, he moved around a lot. He participated in theater in N.C., S.C. and Ga. He went to Nashville, Tenn. for a weekend workshop and ended up falling in love with the city and its opportunities and stayed for six months. It was in Nashville that Sizemore booked a commercial for Toyota and was accepted into the Screen Actors Guild.

Shortly after, he felt it was time to move to the mecca of entertainment: Los Angeles, Calif.

"I had a choice, Los Angeles or New York City," Sizemore said. "I was always trying to move to a city that would give me more opportunities. I fell in love with Los Angeles, the weather is amazing and I like driving my car. I loved New York City, but I loved to drive."

Sizemore's first lead in a film was Christmas Tree Miracle, which was shot in Wheeling, W.Va. which he said made it special for him. He also stars in A Case for Christ and The World We Make. The latter, his actual son played his son in the movie.

Sizemore was initially asked to be a part of Mine 9 by Autumn Bailey, one of the producers of the movie, because she knew that both Sizemore and Mensore were W.Va. natives.

"When I read the script, I wanted to make sure this is something I want to be a part of and I wanted to highlight our coal miners how they need to be highlighted," Sizemore said. "When you see what the coal miners provide us when you get home and flip that switch, you don't think about the fact that these men and women are risking their lives to give us this. We wanted to honor them in a way they deserve to be honored."

Some of the "interior shots" were actually shot in the Calico Mine near Princeton, W.Va. Other parts were shot on sound stages built to mirror the mines just outside Atlanta, Ga.

"It was grueling," Sizemore said of shooting the movie. "It was 4 feet high, just like the mines. It was a 15 day shoot schedule, fast and dirty. It was hard on everyone. Matt Boyd, the Director of Photography was down there with us. They put together an amazing set for us to maneuver in."

Sizemore said they shot the movie in November and December, so it was very cold as well as other struggles of shooting such an intense movie.

"In the area we were shooting we had the cast upstairs and we would hang out, we would walk into hair and makeup and it would be all about getting as dirty as possible," Sizemore said. "It was not just like throwing dirt on you, it has to match where you are in the film, you never shoot in order. Day one might be page 50 of the script, so hair and makeup had to be conscious of where we were in the story, the hair and makeup was the most important part of our morning."

One of the most important things Sizemore said he took away from being a part of Mine 9 is friendships. He said he and the other cast members.

"Some of the cast, Clint James, Mark Ashworth, Terry Serpico, Drew Starkey, Erin Burns, Elizabeth Houston, we would go upstairs and have fun in between shots," Sizemore said. "We knew how fortunate we were to be a part of this project, we had a good time making it. I credit our director for putting us in a safe, fun, intense environment. Since that project, some of us have been able to work together and become close friends."

The work never stops for Sizemore. He just wrapped a five-episode series called The Dark which will be coming out later this year. It is a story about the end of times. He also just acquired the rights to a new book called Heart of Steal which is based on a true story, by Kevin Miller. The book is based in 1920s Ohio, but the family did at one time live in W.Va. He is working toward adapting the book into a film.

"It is what I know, I know that world I grew up in it," Sizemore said. "It makes me, I want to try to showcase great stories from where I am from, my neck of the woods."

Find more information on Sizemore and his upcoming projects by following him on Twitter and Instagram with his username, @kevinsizemore or find him on IMDB at www.imdb.me\kevinsizemore.

Mine 9 DVD and Blu-ray editions are available at Walmart, Amazon.com, Best Buy, and Target. The movie is also available on many leading digital platforms including Comcast, Cox, Spectrum, iTunes, GooglePlay and Amazon.