Sibanye CEO: Power Insecurity is Biggest Risk to South Africa's Mining Industry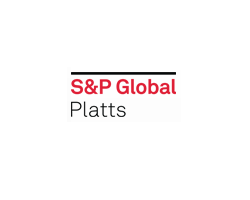 February 5, 2020 - The insecurity of power supply is the biggest risk currently facing South Africa's mining industry, according to Neal Froneman, CEO of Sibanye-Stillwater, the country's largest gold producer and the world's largest primary producer of platinum.

"We were asked earlier on 'What are the biggest risks your company is facing?'" Froneman told S&P Global Platts on the sidelines of the Mining Indaba in Cape Town Tuesday, the largest mining investment event in Africa. "The first answer is power security, and the second one is global economic turmoil."

The South African government has not made it easy for independent power producers, he said.

"There has been a distinct lack of approvals, there has been a distinct lack of assistance and collaboration with companies like [state power utility] Eskom," Froneman said.

In December, several South African gold and platinum group metals mining companies were affected by power cuts enacted by Eskom, which supplies over 90% of the country's electricity, and saw the utility company for the first time implement stage 6 load-shedding, resulting in a 6-GW reduction from the country's national grid.

That current minister of mineral resources and energy, Gwede Mantashe, is "trying to sort it out" is "good news," Froneman said. "But if you start from scratch these projects will take two to three years, getting all of the environmental permits done. If you've done that it's still probably a year to 18 months."

Mantashe Permits Own Energy Production

At the Mining Indaba this week, Mantashe said the government had acknowledged that mining companies should be permitted to pursue their own approach in energy production and consumption for their own needs.

"This reality forced us to take serious decisions," Mantashe said. "That is why we have agreed that because we have problems with energy, we must allow our mining companies to generate energy for self-use. You do not need a license for that, you just need to register and you run ahead."

In the search of finding a sustainable energy remedy, there is a sense of relief within the mining industry following the minister's public statement, with Froneman saying that this is "good news."

"But if you start from scratch these projects will take two to three years, getting all of the environmental permits done," he said. "If you've done that it's still probably a year to 18 months."

The concern is echoed by Minerals Council South Africa CEO, Roger Baxter, who said Tuesday that the most resounding call from the South African mining industry body is for the government to fast-track legislation in order to make it possible for mining companies to generate their own power, "including the more than 600 MW of solar power projects already in the pipeline that will contribute further to a reduction in the industry's combined carbon footprint."

Stage 8 Load-Shedding Plan B

Eskom said Tuesday that Stage 2 rotational load shedding — resulting in a 2-GW reduction from the country's national grid — would continue until Thursday, "with respite during peak traffic periods in the morning and afternoon, when possible.

"Eskom is already utilizing emergency reserves to supplement capacity," it said. "Unplanned outages or breakdowns were at 11,770 MW this [Tuesday] afternoon, in addition to generating units that are currently out on planned maintenance."

With the current summer season in South African, energy consumption is markedly lower than the winter months of June to August.

So does Froneman have a plan B for a potential stage 8 or 10 load-shedding?

"We do and our plans consist of well-advanced projects on the drawing board in terms of independent power-producing projects, we have a fully permitted 150 MW project of which we have only received a 50 MW approval so we are hoping to get the balance quite quickly with the minister opening that up," he said. "Should that happen we'll consider more of that in the Rustenburg area."

Anglo American CEO Mark Cutifani said at the Indaba event that his company has already several pilot projects in the pipeline, "including our large-scale solar PV project for the Mogalakwena PGMs Mine, and our role in helping develop the 100-MW Kathu Solar Park in the Northern Cape."

As 2020 may make or break Eskom, Froneman said South Africa is in a difficult space.

"It's not an investor friendly environment despite what the government might say and of course you have this risk of Eskom," he said.

"This is in the national interest, this is not about politics, this about our country actually surviving," Froneman said. "There are some very difficult issues [the government] needs to address, they are not popular, and they've got to start acting in the national interest, it's almost too late."