India's Coking Coal, PCI Imports Rise in December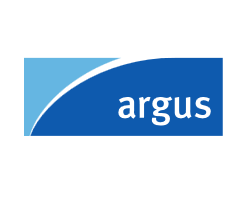 By Dylan Wong

February 5, 2020 - India imported 9pc more coking coal in December than November, on stronger shipments from Australia. Indian coking coal imports stood at 4.5mn t for December. PCI imports for the month also grew.

India imported 48.4mn t of coking coal in 2019, compared to China's imports of 74.6mn t. Indian imports for April-December also increased by 24pc from a year earlier as the consolidation of India's steel industry boosted consumption.

Coking coal imports from top supplier Australia rose by 18pc in December to 3.4mn t, according to data from e-commerce firm Mjunction.

Coking coal imports from the US surged by 121pc from November to 428,268t in December. Arrivals from Canada fell by 44pc in December to 260,759t, while imports from Mozambique fell by 24pc to 115,447t over the same period. India also imported 107,684t from Indonesia, 82,420t from Russia and 48,484t from other countries in December.

The Argus spot price assessment for premium low-volatile hard coking coal averaged $136.73/t fob Australia in December, up by 1pc from the November average of $134.90/t.

Indian PCI imports in 2019 totalled 12.7mn t. Imports for April-December rose by 83pc from a year earlier. India imported most PCI from Australia, at 8.85mn t in 2019, while arrivals from Russia totalled 3.47mnt over the same period. Arrivals from Russia fell by 60pc from November to 90,005t in December, the lowest in 12 months.

India imported 3mn t of metallurgical coke in 2019, down by 43pc on the year for April-December. Imports from Poland were the largest at 690,511t in 2019, followed by China with 537,296t, Russia with 389,327t, Colombia with 363,775t, Japan with 325,244t and Australia with 195,292t.