Atlantic Coking Coal: Buying Interest Returns in Europe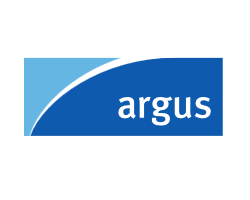 February 6, 2020 - Improving sentiment in Europe and the need to replenish stocks from April onwards have supported market sentiment this week for US coking coal, despite the ongoing uncertainty in China weighing on the Asia-Pacific market.
The Argus daily fob Hampton Roads assessment for low-volatile coking coal in the US is unchanged today at $132/t. The high-volatile type A daily price stands at $138/t fob Hampton Roads and the high-volatile type B price at $125/t fob Hampton Roads.
"The mills that have postponed shipments to the first quarter are due to run down their inventory and some are starting to make enquiries for the second quarter," said a European trader.
But some mills hoping to take advantage of the potential downside in China are pushing for fixed prices in the second quarter, said traders.
Ongoing interest from Brazil for term and spot cargoes has also continued to lift the mood among US miners coming out of a particularly difficult fourth quarter, in which high inventories drove suppliers to offer discounts of 10-15pc in the hope of shifting volumes.
Miners or suppliers with coal that had a presence in the Chinese market before China imposed tariffs in August 2018 are already gearing up to regain their positions. Coronado Coal has shipped two cargoes from its Buchanan coking coal mine that it expects to be unloaded in China in 2020, despite uncertainty about the details of the trade agreement and the impact on tariffs. Another US supplier is also heard to have loaded two cargoes already bound for China in anticipation of tariff changes that have been flagged by some miners as taking effect from 15 February.
Other less optimistic traders have suggested that few Chinese buyers will consider taking a Panamax or even a Capesize cargo of previously untested US coal over their usual Australian coals. Some have also cited the 30-plus-day voyage as another reason for dampening Chinese interest.
"The low vols are the only coals that will be of any real interest to a Chinese buyer, you will struggle to see any demand for high vol A or high vol B coals in China," said a trader.
While activity in the Atlantic basin has improved, the tonnage oversupply continues to push down rates and the outlook remains weak. The US east coast to Rotterdam rate is down by $1.25/t on the week to $8.75/t.