Teck Sees 1 Million MT Cut to Q1 Coking Coal Sales, Cites British Columbia Weather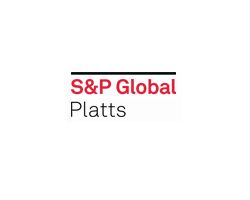 By Hector Forster

February 7, 2020 - Canadian miner Teck Resources expects its metallurgical coal sales in the first quarter of 2020 will be cut by 1 million mt due to bad weather in British Columbia, it said.

Teck expects steelmaking coal sales of 5.1 million-5.4 million mt in Q1, it said in a statement late Wednesday ahead of the release of its earnings.

The weather has caused rail and terminal performance issues, with heavy snow and extreme cold in January and rock and mud slides affecting rail lines and highways, Teck said.

On top of this, ongoing heavy rains delayed remediation work, it said.

Further guidance on coal production and sales will be provided in Teck's quarterly results, it said.

Teck said on October 23 it expected met coal sales of 6.2 million-6.4 million mt in the fourth quarter of 2019.

At the time, Teck had decided to take advantage of weaker coking coal prices and demand to plan to complete the majority of major plant outages early in 2020, which it said would reduce coal production in the first half of 2020, and then increase production in the third quarter and Q4 of 2020.