BlackRock Stake in US Coal Giant Shrinks Amid Climate Vow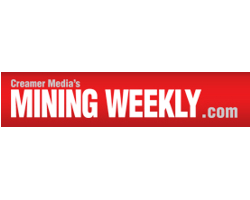 February 10, 2020 - Even before publicly vowing to unwind its investments in coal, BlackRock began cutting its stake in the biggest US coal company.

The world's largest asset manager had about 4.87-million shares of Peabody Energy as of December 31, a 5% stake, according to a regulatory filing Friday. That's down 14% from the end of January 2019, making it the miner's sixth-largest holder, according to data compiled by Bloomberg.

BlackRock announced last month that it would put climate change at the heart of its strategy, a plan that includes exiting both debt and equity investments in thermal coal companies in its $1.8-trillion active portfolios. Financial companies around the world are facing increasing pressure to back away from the dirtiest fossil fuel to help fight global warming.

On Wednesday, Peabody's biggest shareholder -- activist investor Elliott Management Corp. -- moved to increase control over the mining company. Peabody's shares are down more than 70% in the past year as the coal industry faces waning demand from utilities and slumping prices, and slipped as much as 7.9% Friday.