Contura Announces Updated 2020 Guidance and Certain Preliminary, Unaudited Fourth Quarter 2019 Results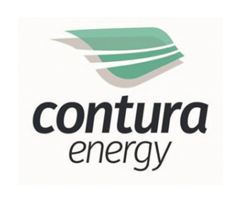 February 10, 2020 - Contura Energy, Inc. (NYSE: CTRA), a leading U.S. coal supplier, today announced updated guidance for 2020 as well as certain preliminary, unaudited financial results for the fourth quarter of 2019. The company expects to announce its audited financial results for full-year and fourth quarter 2019 on or about March 13, 2020.

"As we continue to chart a new course for Contura, one that includes broad operational improvements, cost containment at administrative and overhead levels, and a lean, nimble organizational structure that facilitates quicker decisions, I felt it important to share an interim update on the company," said David Stetson, Contura's chairman and chief executive officer. "The progress made on all of these fronts during the fourth quarter gives us confidence in revising our previously issued guidance to reflect our efforts in reducing costs, as well as a recognition of the need for changing sales targets to better reflect the reality of the current environment."

"Despite the market headwinds of the last several months, I am proud that our team has delivered a strong performance in containing costs, streamlining decision-making and safely increasing productivity," said Stetson. "Circumstances like these require difficult decisions, but we continue to meet these challenges with strategic thinking and a commitment to closely managing the parts of the business within our control."

"In spite of challenged coal markets and multiple reductions in overhead staffing, Contura's Central Appalachian (CAPP) deep mines showed continued strengthening in Q4 realizing nearly a 10% increase in feet per shift over Q3 performance. It is important to note that Contura's CAPP NFDL safety rate also improved by nearly 10% over the same period," said Jason Whitehead, Contura's chief operating officer. "Continuing our strategic initiatives of reducing our thermal footprint, Contura's Republic Surface mine has now redesigned and accelerated its plans to shift into a metallurgical mine. Previously a thermal coal operation in 2019, Republic output has now reached 60% metallurgical quality. Our Highland Surface and Black Castle Surface mines are continuing to execute on their mine-to-reclamation plans and will conclude production in Q1 of 2020 and Q1 of 2021 respectively."

Selling, general and administrative (SG&A) expense for the fourth quarter was $25.8 million. Non-GAAP SG&A expense for the quarter was $13.1 million, excluding $12.7 million of non-cash or one-time expenses, including stock compensation and severance and management restructuring costs. Idle/closed mine costs were approximately $6 million in the fourth quarter, and the company also anticipates a loss on disposal of assets of approximately $7 million.

At the end of 2019, Contura had a total liquidity of $327.8 million, including cash and cash equivalents of $212.8 million, which includes the receipt of an AMT credit refund of $65.3 million, and $115.0 million of unused commitments available under the Asset-Based Revolving Credit Facility.

Contura is performing goodwill and long-lived asset impairment tests as of December 31, 2019 primarily due to the decline in global coal market pricing and Contura's equity pricing. Based on preliminary impairment testing results, the company expects that it will be required to record a long-lived asset impairment charge of approximately $60 million to write down the carrying value of the company's long-lived assets. In the fourth quarter, the company also expects to record a goodwill impairment charge, potentially up to the full carrying value of $124 million.

Capital Projects Update

The Kepler complex, which produces premium CAPP low volatile metallurgical coal, finished excavation of the Road Fork 52 slope during the fourth quarter of 2019 and initiated installation of ventilation systems, a conveyor and other infrastructure. As previously announced, Road Fork 52 is expected to begin production late in the first quarter of 2020.

The Black Eagle mine is continuing development, on its planned pace, of a mine corridor towards the main reserve body. Corridor development is expected to conclude in the fourth quarter of 2020. Black Eagle will continue to contribute low ash and low sulfur premier high volatile coal to Marfork.

With all necessary property acquisitions completed, Bandmill's Lynn Branch mine began construction during the fourth quarter of 2019. Production in the 20-million-ton high volatile metallurgical reserve body is expected to commence in the third quarter of 2020.

Together, Road Fork 52, Black Eagle and Lynn Branch represent approximately 27% of annual metallurgical capacity with cost structures expected to be in the $65-$70 range.

Indian Creek Reserves Transaction Closing

On January 28, 2020, the company closed on a previously announced acquisition of certain assets adjacent to Contura's recently excavated Road Fork 52 slope in Wyoming County, West Virginia. Contura purchased certain mining equipment and other assets from Mission Coal Company, LLC (Mission), and entered into a new lease with the owner of the coal reserves. Mission formerly controlled the coal reserves when it filed for Chapter 11 bankruptcy protection. Through its new lease, Contura obtained the right to mine a large block of coal known as the "Indian Creek" reserves. The transaction allows Contura's Road Fork 52 operation to access approximately 10 million additional tons of clean, recoverable, low-vol metallurgical coal in the Pocahontas No. 3 seam. These additional reserves are expected to extend the mine's projected life to more than 25 years.

Updated 2020 Guidance

The company is adjusting its 2020 guidance for CAPP - Met shipments to a range of 12.0 million tons to 12.6 million tons, from the previously announced guidance of 12.7 million tons to 13.3 million tons. The range for CAPP – Thermal shipments is being reduced to 2.7 million tons to 3.3 million tons, from a previously announced range of 3.4 million tons to 4.0 million tons. NAPP shipment guidance remains as previously disclosed at a range of 6.0 million tons to 6.8 million tons.

For 2020, Contura has committed and priced approximately 42% of CAPP - Met tons at an average expected price of $101.31 per ton, 100% of CAPP - Thermal tons at an average price of $55.54 per ton and 99% of NAPP tons at an average price of $43.34 per ton.

The previously announced guidance for cost of coal sales remains unchanged for 2020, with CAPP - Met expected to be in a range of $76.00 to $81.00, CAPP - Thermal expected to be in the range of $56.00 to $60.00 per ton and NAPP in the range of $34.00 to $38.00 per ton.

The company is lowering its SG&A expense guidance to be in the range of $50 million to $55 million, excluding non-recurring items and stock compensation. Idle operations expense is expected to be in a slightly higher range of $16 million to $20 million, as compared to the previously announced $14 million to $18 million range, due to the idling of the Litwar coal preparation facility. 2020 capital expenditure is estimated to remain in the previously announced range of $175 million to $195 million; depreciation, depletion and amortization is expected to be between $230 million and $260 million; and cash interest expense is expected to be in the range of $48 million and $52 million.

"During the past several weeks, we undertook significant efforts to reduce our SG&A cost structure, as well as eliminate costs from our overhead/production support organization. Those efforts led to a $10 million reduction in our SG&A costs, as well as a total of $20 million reduction in overhead costs, all of which have already been secured and included in our revised guidance," said Andy Eidson, Contura's chief financial officer. "It is also worth noting that we are maintaining our operating cost guidance in spite of a 1.4-million-ton total reduction in sales volume guidance (at range midpoints), which reflects the continued productivity achievements of the operations team."
To read the full press release with financial figures included, click here.