Contura Energy's Q4 Coal Sales Flat on Quarter, 2020 Guidance Lowered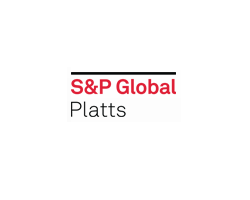 February 11, 2020 - Contura Energy reported coal sales of 5.7 million st in fourth-quarter 2019, flat with Q3, despite a 9% quarterly decrease in metallurgical coal sales, the company said Monday.

In its preliminary unaudited quarterly earnings report, the Bristol, Tennessee-based company said it sold 3.3 million st of metallurgical coal at an average sales price of $94.98/st, and 900,000 st of Central Appalachia thermal coal at an average sales price of $56.13/st. In Q3, Contura sold 3 million st of met coal at $108.35/st and 1.1 million st of thermal coal at $61.46/st.

In the Northern Appalachia segment, the company shipped 1.5 million st of coal at an average price of $41.17/st, down from 1.6 million st sold at $41.33/st in Q3.

In Q4, Contura generated coal revenues of $497.2 million, down from $524 million in Q3.

The average cost of coal sales met coal was $82.13/st, down from $87.32/st in Q3, while CAPP thermal costs of sales averaged $49.21/st, down from $59.17/st in the prior quarter. This resulted in a margin of $12.85/st for CAPP met sales and $6.92/st for thermal sales, compared with $21.03/st and $2.29/st, respectively, in Q3.

NAPP cost of sales averaged $34.67/st in Q4, down from $43.87/st in Q3, resulting in a margin per ton of $6.50/st, compared with a margin per ton loss of $2.54/st in Q3.

At the end of 2019, Contura had total liquidity of $327.8 million, including cash and cash equivalents of $212.8 million, down from the prior quarter of $354.1 million and cash equivalents of $152.6 million.

In 2019, Contura sold 23.71 million st of coal, including 21.38 million st of produced tons sold. Total met coal sales made up 74% of the mix at 12.93 million st in 2019, while Central Appalachia thermal sales were at 13%, or 4.22 million st. The remaining 14% of the total sales, or 6.55 million st, were Northern Appalachia coal.

Adjusted cost of produced coal sold was $83.50/st for met coal, $55.50/st for Central Appalachia thermal coal and $37.30/st for Northern Appalachia coal.

Full-Year Guidance Lower in 2020

Contura is expected to ship 20.7 million-22.7 million st of coal in 2020, down from 22.1 million-24.1 million st estimated after Q3.

Met sales are expected in a 12 million-12.6 million st range in 2020, down from the previous estimate of 12.7 million-13.3 million st.

Contura said 65% of the met coal sales are expected to be exported in 2020, while the remaining 35% will go to the domestic market.

High-vol A coal is estimated to make up 44% of the met volumes in 2020, while high-vol B coal will make up 22%. Mid-vol coal is estimated at 26% of the volume and the remaining 8% is expected to be low-volatile coal.

CAPP thermal shipments are forecast in the 2.7 million-3.3 million st range in 2020, down from 3.4 million-4 million st, while NAPP shipments were unchanged in a range of 6 million-6.8 million st in 2020.

Contura has 42% of its estimated CAPP met coal production for 2020 committed at an average price of $101.31/st, with an additional 28% committed, but unpriced, while 100% of its CAPP thermal production is committed at $55.54/st. In its NAPP segment, 99% of its 2020 sales are committed at $43.34/st, while the remaining 1% is committed, but unpriced.