Thermal Coal Traders Target Chinese Demand Amid Production Standstill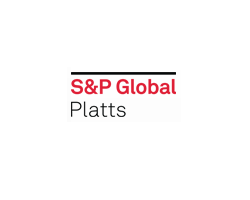 February 11, 2020 - The impact of the coronavirus outbreak on Chinese coal has resulted in a production standstill, as the effects reverberate across the wider commodity markets and with shipowners reluctant to move their vessels into the Pacific basin, market sources said Tuesday.
According to S&P Global Platts Analytics, the situation in China has yet to return to "business as usual" and said it would take weeks until economic and transport activity returned to normal -- although it was challenging to gauge the extent to which activity had returned due to insufficient data.
Only a few Chinese producers -- notably in Datong and Shandong -- have recently looked to restart coal production at some of their mines.
As the world's largest consumer and producer, Colombian thermal coal traders have yet again been looking to take advantage of an open arbitrage to move their tons out of the Atlantic Basin and into the Chinese and also Indian markets.
"The first port of call will be Colombian and Russian coal if Chinese production remains restricted," a European coal analyst said.
The surplus of European thermal coal stocks in the Antwerp-Rotterdam-Amsterdam region has also incentivized Russian producers specifically to move their tons elsewhere, mainly to China, where the demand for imports remains high as uncertainty around the coronavirus looms.
Colombian coal is a more uncommon product in China, given its long voyage time and its differing quality level. However, as Capesize rates continue to slide, Colombian producers have found it lucrative to send their tons to the Far East, with Capesize freight on the route pegged at $16/mt by a European coal trader Tuesday.
Even with the undesirable voyage times associated with Colombian exports into Asia, stringent custom clearances placed on Australian thermal coal has meant Colombian coal is now equally advantageous, if not more so, according to market participants.
Australian imports are taking about 40-60 days for custom clearance, while non-Australian materials are taking about 30 days.
"Overall, it takes about the same time to import Australian coal as compared to Colombian coal," a China-based trader said.
Market sources in China had reported offers for 6,000 kcal/kg NAR Colombian coal at $68-$69/mt CFR China Tuesday, and that Colombian coal was around "50 cents cheaper" than its Australian counterpart after adjusting to the same calorific value, a China-based trader said.
Possible Buyer Defaults
Unlike LNG cargoes intended for delivery into Asia, which have been forced to divert into Europe due to force majeure on ships implemented by the Chinese government, thermal coal traders have yet to see any defaults on coal imports.
"The Chinese market very much needs coal," one European market participant said, and as long as the coronavirus remained a high threat to Chinese industry, demand would remain "very robust".
Others were more skeptical, with one trader saying coal was still likely to face the same risk of default, if sellers were unable to successfully deliver their ships into Chinese ports.
Market Unsure of Long-Term Implications
While the short-term impact of the outbreak had so far appeared positive for thermal coal traders, the long-term outlook was naturally a much less clear picture, being dependent on the full extent of the outbreak.
Furthermore, market sources said the full extent of impact on Chinese domestic coal production was difficult to assess, given the extended Lunar New Year and lack of official data during this time.
So far, however, sources expected the impact on domestic supply had been greater than the impact on demand for coal-fired power, leading to a short-term bullish outlook.
"The hit to supply in China has been larger than the amount of imports" one Europe-based trader said, and added that in the next few weeks there could be as much as a 30 million mt coal deficit which would be a "massive arb" for imports, at least in the short term.
Although the effect of the virus on coal markets has largely been curtailment of supply in China, as opposed to diminished demand, Platts Analytics stated that any impacts to production would be "short lived" and that Chinese domestic thermal coal prices were expected to lower from their current levels.