CONSOL Energy to Slow Ramp Up of Intmann Mine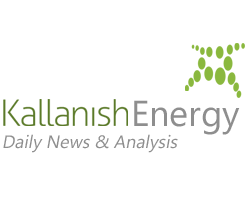 February 12, 2020 - CONSOL Energy Tuesday reported fourth quarter 2019 earnings of $17.4 million, or 54 cents per share, Kallanish Energy reports, down from Q4 2018 earnings of $46.0 million, or $1.41 per share.

For full-year 2019, the company earned $93.6 million, or $3.52 per share, compared to full-year 2018 earnings of $178.8 million, or $5.38 per share.

It reported GAAP net income of $17.4 million in Q4 2019 and $93.6 million in full-year 2019. Its total 2019 GAAP dilutive earnings were $2.81 per share.

Most Coal Sales From PAMC

Consol reported 2019 sales of 27.3 million tons of coal, with most of that total from the Pennsylvania Mining Complex (PAMC). It was the second strongest year ever for the complex in southwest Pennsylvania.

The company's total coal production was about the same in 2018, despite the coal industry nationally shrinking by 9% in 2018.

The PAMC ran at 96% capacity in 2019, the company said. Its Harvey Mine, also in southwest Pennsylvania, achieved an annual production record of 5.02 million tons, which exceeded its 2018 record production.

Record Annual Revenue From Marine Terminal

The company achieved record annual revenue of $67.4 million at the CONSOL Marine Terminal in Baltimore, Maryland.

"2019 was quite a challenging year, as our industry dealt with weakening commodity and capital markets, which led to several bankruptcies in the coal space," said president and CEO Jimmy Brock, in a statement.

The company said it's experiencing the impact of low-cost liquefied natural gas resulting in coal production cuts in the U.S., Colombia and Indonesia.

In Q4 2019, the company sold 6.7 million tons of coal at an average price per ton of $45.14. That compares to 7.0 million tons sold at $49.81 per ton in Q4 2018.

The company said it is 95% contracted for 2020 production and 43% contracted for 2021 production.

Met Coal Production from Intmann in Q1

CONSOL said it expects first production of metallurgical coal at its Intmann Mine in West Virginia's Wyoming County in Q1 2020, but its ramp up will be slower than previously stated due to deferred capital expenditures and changing markets. Ramp up could change if demand grows.

The mine is expected to produce 900,000 tons of coking coal per year, roughly 50% higher than what had been planned earlier. CONSOL expects to spend as much as $80 million to develop the mine and preparation plant.

In 2020, CONSOL is expecting production of 24.5 million tons to 26.5 million tons, with an average revenue per ton sold between $43 and $45 Its cost per ton is projected to be between $30 and $31.50. It expects to spend between $125 million and $145 million at its PAMC.