Tickets Available for 'Hearts of Coal' Dinner Show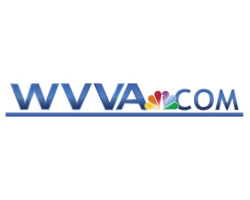 By Melinda Zosh

February 14, 2020 - Hearts of Coal dinner play, a work written by playwright Vain Colby, is coming to West Virginia's Bluefield Arts Center later this month.

The Facebook page for the play says: " Hearts of Coal is a story of the joys, pains, and the sacrifices of two families living in a coal camp in Gary, WV 1968. While one family struggles with a heavy heart of faith and forgiveness, the other family copes with a heavy hand of history and heartache. But like the coal mined for centuries from the mountains of southern West Virginia, these families have the resilience and spirit of a region of people who truly have Hearts of Coal."

There are two options: a dinner show and a show only production. The events for the play are Thurs. Feb. 27, Friday Feb. 28 and Sat. Feb. 29.

The dinner show starts at 6 p.m. Tickets are $35. The show only production starts are 7:30 p.m. Tickets are $20.

Reservations must be made to attend. Call 304-589-0339. The production will also take place at the Chuck Mathena Center March 20 and 21.