China's Ferrous Logistics Choked by Restrictions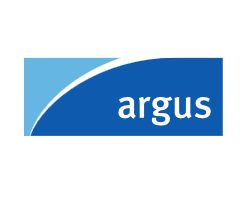 By Rou Urn Lee, Kitty Xie and China staff

February 14, 2020 - Chinese steelmakers remain partially blocked from shipping steel and steel feedstocks as a result of transport restrictions across provinces and at ports.

Government officials restricted deliveries to slow the spread of the coronavirus, with the most stringent controls in Hubei province, eastern China's Zhejiang province and neighbouring areas. Beijing has urged businesses to restart, but localities have been slow to lift transport restrictions. Most steelmakers still cannot deliver to customers and warehouses, freezing spot steel trade in some cities and swelling mills' inventories. Some mills are running low on feedstocks.

"It is still very hard to deliver steel products to other cities. There will be more production cuts," a Tangshan mill iron ore buyer said.

In northern China, even with ports reopened, imports and exports face delays, and there is a shortage of drivers, reducing truck availability and raising transport costs. Rail traffic is running as normal, but only serves a portion of the market.

"Shandong ports are operating as normal now. And although there is no limit at the ports, mills still face problems finding trucks. Trucks drivers have not come back to work yet, as some roads only permit local cars to pass," a Qingdao iron ore trader said. Tangshan portside trade volumes are lagging those in Shandong. "You rarely see trucks in and out of the ports. Some mills have cut production because of a lack of raw materials," a Tangshan iron ore trader said.

The cost to deliver iron ore by truck from Caofeidian port to Handan in Hebei peaked at 125 yuan/wet metric tonne (wmt) last week, falling slightly to Yn115-120/wmt this week.

Steel mills have also been unable to obtain domestic coking coal from neighbouring provinces because of the transport blockages and strict inter-province checks, resulting in frenzied purchases of Australian coking coal on a portside basis. Portside offers have risen by Yn50-70/t since last week, sources said.

Although Chinese mines have been trying to restart, especially this week, workers are struggling to return. "Many rural areas have basically been cordoned off to protect the people residing inside from getting infected," a coking coal trader said. "So many workers are not able to go back to the mines to work, even though they want to."

Mongolia this week halted coal shipments to China, removing up to up to half of China's coking coal imports.

The Chinese government this week encouraged businesses to restart, but transportation restrictions are only been lifted slowly.

Jiangsu, Zhejiang, Anhui, Fujian, Shandong, Hunan, Guangdong, Chongqing and Sichuan provinces lifted restrictions on inter-provincial road passenger movements yesterday, the transport ministry said. Another 17 provinces have resumed intra-provincial road passenger transport. Some 26 prefecture-level cities and 27 county-level cities in 17 provinces — including Hebei, Liaoning, Jilin, Anhui, Jiangsu, Fujian, Shandong, Henan, Hunan, Guangxi, Yunnan, Gansu and Ningxia — have lifted restrictions on public transportation.