Coal India Limited's 2019-20 Coal Output Set to Decline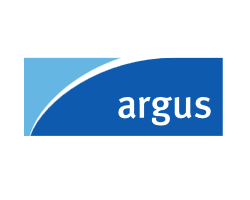 By Saurabh Chaturvedi

March 2, 2020 - Coal production by India's state-controlled mining firm Coal India (CIL) is facing a first year-on-year decline in its fiscal year output in around two decades, despite the firm posting a steep recovery in production since December 2019.

CIL raised its production by 14.2pc in February compared with the same month a year ago. This is the third straight month that the company has posted a year-on-year increase in output, although this follows several months of declines as heavy rainfall affected output during the second half of the 2019 calendar year.

The recent increase in output is unlikely to be enough to offset the previous declines, pushing CIL to an almost certain drop in output for the 2019-20 fiscal year that ends on 31 March. It will be CIL's first output decline since 1998-99, when production fell by 1.7pc on the year to 256.49mn t.

CIL also appears set to miss its 2019-20 production target of 660mn t, which will be a 15th consecutive miss. Despite this, CIL has again set a higher production target of 710mn t for 2020-21.

CIL's production for April-February stood at 517.78mn t, compared with 527.69mn t in the same period a year ago. Even if the company repeats its all-time monthly production high of around 79mn t reached in March last year, its overall output for 2019-20 will still be down from the 607mn t it produced in 2018-19.

The decline in annual production will weigh on India's overall coal output as CIL produces more than 80pc of India's coal requirements.

Meanwhile, CIL's overall supplies to consumers such as utilities and industrial users increased by 6.8pc on the year to 54.97mn t in February, taking cumulative supplies in the 11 months until February to 528.27mn t, down by 3.7pc from the year-earlier period.

The decline in domestic output has supported Indian imports, with receipts increasing by 14.4mn t to 185.5mn t in the 2019 calendar year, according to data from shipping agency GAC. But while overall imports increased, the rate of growth slowed from a year earlier as India's coal-based electricity generation declined amid an increase in generation from other sources such as hydro.

This has also contributed to an increase in coal stocks at power stations in recent months, which is also weighing on the outlook for coal imports. Coal-based power stations account for more than half of India's installed generation capacity and are a key consumer of imported coal.

Looking ahead, the outlook for India's coal import growth is contingent upon more domestic coal production, with the country aiming to auction coal mines for commercial mining and raise domestic output in the next four years.