China's Steel Profitability Crushed by Coronavirus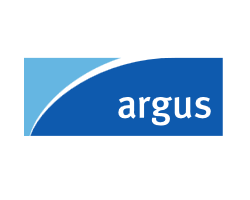 March 2, 2020 - Chinese steel producers' profit margins fell sharply last month as the coronavirus outbreak stalled demand and disrupted feedstock supplies to lift costs.

Blast furnace-based steel mills' average gross profit margin for rebar sales was around 100-200 yuan/t ($14-29) compared with Yn500-700/t in late November, according to an Argus survey of mills and traders. Gross profit margins for hot-rolled coil (HRC) fell to Yn100/t from Yn400/t in November.

Some rebar and HRC producers reported barely breaking even on sales, although none reported losses. A few producers are making losses on semi-finished products such as billet.

The current downturn in demand has dented steel prices far more than raw material prices. China-delivered low-volatile hard coking coal prices have risen by nearly $30/t to about $170/t since late November on increased spot demand and Mongolia halting shipments in February.

The Argus ICX 62pc iron ore index averaged at around $86/dry metric tonne (dmt) in February, around $2/dmt higher than in November, kept firm by supply disruptions out of Brazil and Australia.

Steel prices have had no such support with construction sites and factories delayed from outbreak restrictions.

Shanghai ex-warehouse HRC prices fell by Yn400/t to Yn3,460/t in February, the lowest price since June 2017. Shanghai rebar prices fell by around Yn300/t to below Yn3,400/t over the same period and are lower by around Yn700/t from November.

The margin erosion in February continues a trend from last year. China's steel sector profits shrunk by over 37pc in 2019 to Yn268bn in 2019, China's national bureau of statistics said, mainly driven by higher iron ore prices.

More Margin Pressures Ahead

A key issue for mills is to find buyers for record stocks, with space beginning to run out at mill sites for storing new output, which could force them to sell at even lower prices. Mills held about 13.4mn t of steel in the week to 27 February, roughly 68pc higher than the previous five-year high. Stocks have fallen slightly in the past few days as mills have started reducing output more aggressively.

"Steel mills' inventory pressure eased slightly last week, but inventory levels in the market are still high. With construction projects unlikely to resume work in the near future, the rebar market outlook is not promising for at least the next two weeks," a Hebei-based rebar producer said.

Around 30pc of real estate projects and about 40pc of infrastructure projects have resumed work. A US bank Morgan Stanley analyst report projects a mid-April date for typical activity in the real estate sector.

"The coronavirus impact on steel markets will last longer than expected even though the government has asked contractors to get back to work on construction projects," said the manager of a Tangshan-based mill.

While mills have reduced steel output in February to cut back on inventories and save costs, there is not much room left for further reduction.

"There is limited room for output to decrease further for long products as capacity utilisation rates have already fallen to low levels in the past two years. Besides electric arc furnace-based mills, which produce semi-finished and long products, have mostly remained idle since the lunar new year holidays," a Shanghai-based trader said.

HRC output may continue to fall over the next two weeks, as some large flat steel producers are carrying out maintenance shutdowns this month.
Survey Responses on Mill Profits:

North China mill: Less than Yn100/t for HRC
East China mill: Around Yn100/t for HRC
East China mill: Less than Yn100/t for HRC, around Yn200/t for rebar
Shanghai-based trader: Around Yn100/t for HRC
East China mill: Less than Yn100/t for HRC
Northeast China mill: Zero profit on HRC
East China mill: Above Yn100/t for HRC
East China trader: Rebar profits around Yn100/t, HRC profits lower than Yn100/t
Steel analyst at brokerage: Rebar profits at Yn250/t, HRC at Yn150/t
Shanghai-based trader: Around Yn200/t profit for rebar, Yn100/t profit for HRC
Hunan-based trader: Rebar profits at Yn200/t in east China, zero in north
Hunan-based trader: HRC profits around Yn150/t
Hebei-based mill: Yn50/t profit for HRC
South China-based mill: Yn300/t profit for rebar
Medium-sized Tangshan mill: Billet at loss of Yn50-100/t
Large Hebei mill: rebar profit at Yn100/t
Medium-sized Anhui mill: No profit on rebar/HRC
Large Shandong mill: No profit on rebar/HRC
Hebei mill: Around Yn100/t in rebar
Shandong mill: Around Yn150-250/t in rebar
Jiangsu mill: Around Yn100/t in rebar