Russian Coal Producer Meltek Aims to Increase Output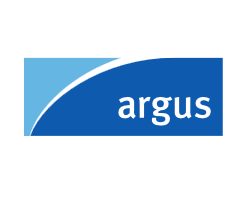 March 3, 2020 - Kuzbass-based coal mining firm Meltek targets an increase in output to 4.8mn t this year, up by 500,000t compared with 2019, on stronger output of high-margin coal grades, the company says. Most of the firm's production this year — 94pc, or 4.3mn t — is expected to be sent overseas, with the remainder sold domestically.

Meltek's output rose by 14pc on the year to 4.3mn t in 2019, CDU TEK data show, mainly the result of the acquisition of Prokopyevsky opencast mine from SDS-Ugol in December 2018. The firm last year aimed to produce more than 5mn t of coal but failed to reach this target with persistently low prices in its key market Europe.

Meltek's thermal coal exports fell to 2.64mn t last year from 2.83mn t in 2018, rail data show. The fall was mainly a result of low global prices and the producer's dependence on its coal exporters.

Around 55pc of the company's overseas deliveries were shipped westward last year, compared with a 59pc share in 2018. In Europe, Meltek's coal is mainly shipped to Belgium, Germany, the Netherlands, Italy, Spain and France, as well as some other countries, Russian customs data show.

The share of eastward supplies in Meltek's total coal exports rose to 44pc last year from 36pc in 2018. In Asia-Pacific, Meltek's coal is shipped mainly through the Russian far east port of Vostochny, with smaller volumes going through Nakhodka port and through overland border crossings with China, which remains the firm's key buyer.