Atlantic Coking Coal: Chinese Interest Supports Prices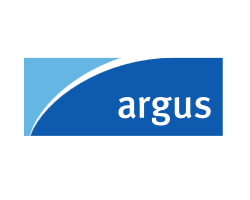 March 4, 2020 - Supply tightness in Asia and growing interest among Chinese buyers in US coal held up prices today, as some Chinese mills have cut output and near-term fundamentals remain weak in Europe.
The daily Argus-assessed high-volatile type A price is unchanged at $140.50/t fob Hampton Roads today but up by $2/t from a week ago, while the daily high-volatile type B price is flat at $129.50/t fob Hampton Roads but up by $1/t from last week. The daily fob Hampton Roads assessment for low-volatile coking coal is stable today at $139.50/t, having increased by $1.50/t on the week.
Despite coronavirus-linked uncertainty slowing down the steel industry, heavy rains in Australia, the closure of Mongolia's borders with China and disruptions to Chinese domestic coking coal mines and transport networks have kept availability tight in Asia-Pacific. While these issues have contributed to increased interest in US coal, a US miner described the situation as a "unique, but probably short-lived", one, adding that "supply tightness should be ironed out within the next month".
Starting this week, buyers of US coal in China can apply for exemptions to China's 25pc retaliatory tariff on US imports. Some Chinese buyers had begun the process of applying for the exemption in the past one or two weeks but little has emerged from buyers indicating that they have been granted exemptions. Still, the mood is positive and one US miner said that after "meaningful engagement" with customers since the preliminary deal was agreed in January, it expects to sell several cargoes to China towards the end of the second quarter. But another US miner said it had not heard from clients that it was supplying before the tariffs were imposed.
Indian steel producers are in the market for April-loading shipments and while US sales to China have yet to return to 2017 levels, some Indian buyers are starting to wonder if they will have to compete with Chinese buyers for mid-volatile and high-volatile material.
European buyers have not shown much interest in second-quarter spot cargoes. But mining and trading firms are still optimistic that more mills will enter the market for spot volumes in the second half, having reduced their term contracted purchases for 2020. Most buyers in Europe with the exception of one major mill have concluded their 2020 term procurements.
"There is still uncertainty over hot metal demand this year and mills seeing enough coal on the market are not panicking about buying yet," one miner said.
A US-based miner said that in the past two months, some European buyers have reintroduced vessels to their line-up that had been cancelled or delayed at the end of last year, and said it had made spot sales in Turkey and Ukraine for delivery in the second and first quarters. But some market participants see no real direction for the market, saying there could be a flood of steel coming from China once the virus has been brought under control.
Brazilian mills appear to be well supplied until the end of the second quarter and have yet to enter the market for third-quarter requirements. "There isn't really a need to chase down coals on the market at the moment," one supplier said.