Chinese Domestic Coal Prices Under Pressure as Market Sentiment Softens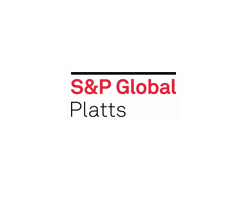 March 5, 2020 - Chinese domestic coal prices for higher grades of coals have been holding firm for eight weeks, but prices for weaker grades of coals have retreated, effectively erasing the increase in prices seen in mid-February.

Market sources said the softer outlook for domestic prices was due to the gradual recovery seen in domestic coal production, during a time of weaker demand caused by weaker domestic steel and coke markets.

Market participants said offers for domestic coals with low ash and low sulfur coals were mostly unchanged, while some other weaker grades of coals have fallen by Yuan 30-60/mt. For producers based in Shanxi, most offers are still unchanged, sources said, but added that price cuts were in sight ahead of weakening downstream demand.

"Although most domestic producers are holding firm with their offers at the moment, overall market sentiments have changed to a bearish scenario," a source said, noting that the two rounds of coke price cuts of Yuan 100/mt have reduced the margins of coke plants, which discourages buyers to proceed with procurement plans. Margins at coke plants are now averaging less than Yuan 100/mt, sources said.

"Coke prices are down so naturally coke plants will turn to domestic coal and ask for lower prices," a Chinese trader said. "Besides, as coal production recovers and supply increases, prices will move accordingly."

Domestic prices stayed largely unchanged at the start of the year as the Chinese market retreated for Lunar New Year, but prices picked up in mid-February with domestic supply tight amid manpower and logistical shortages caused by the coronavirus outbreak.

"Coking coal prices are likely to come down to entice demand and allow coke plants to operate with a lower cost of production," a coke producer said.

Domestic Rail, Container Truck Admin Fees Halved

The Chinese government said Tuesday that some administrative fees associated with domestic railing and container trucks will be halved from March 1 to June 30, one of several measures aimed at stimulating the economy post-COVID-19.

"The real impact on demand might not be so significant as all these sets of policies could only bring down transportation costs by Yuan 2-3/mt," an end user said. "However, it is a positive sign for the market that transportation capacity might improve on the back of incentives."

In mid-February the Chinese government also announced the waiving of tolls for road vehicles until June 30, effectively bringing down freight rates for trucks to move coal and coke within China.

Platts assessed the PCC Met Shanxi Premium Low Vol DDP Tangshan at Yuan 1440/mt, steady on the week, and the CFR China equivalent of Shanxi PLV at $198.27/mt Wednesday, up $1.73/mt, as the yuan strengthened. Platts assessed the yuan at 6.9514 to the dollar Wednesday, from 7.0126 a week ago.

Platts on Wednesday assessed rail and truck freight from Shanxi Liulin to Tangshan Qian'an at Yuan 230/mt and Yuan 250/mt respectively, both unchanged from a week ago. Both prices are 9% tax inclusive.