Australian Resources Firms Brace for Coronavirus Impact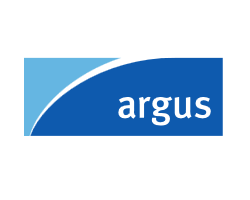 By Angus Macmilan

March 7, 2020 - Australia's resources firms are drawing up contingency plans for the potential impact from the spread of the coronavirus on their supply chains, production and personnel.

The Chamber of Minerals and Energy of Western Australia (WA) has organized a meeting in Perth tomorrow of executives of resources firms to discuss measures, including the risk of the coronavirus affecting their thousands of fly-in, fly-out (FIFO) workers.

WA is estimated to have around 60,000 FIFO workers that work at remote mine sites and onshore and offshore oil and gas plants. Companies operating in Queensland, the Northern Territory and South Australia are also expected to implement coronavirus contingency plans.

There is a risk that FIFO workers that spend their rostered leave in Asia could be potential carriers to remote mining areas or oil and gas installations. This will require special screening and quarantining if necessary. Some mining companies' emergency business continuity plans aim to keep projects operational in case of a coronavirus outbreak.

Travel by mining companies has been sharply reduced with many firms limiting trips to essential journeys only. A battery metals conference in Perth scheduled for March 4-5 has been indefinitely postponed. The World Copper Conference scheduled for March 23-25 in Santiago, Chile has been cancelled.

Mining production may have to be reduced over the next few months, warned ANZ bank chief economist Richard Yetsenga. Instead of stocks building up at consumer destinations such as China, producers could have to cut back on output, he said.

China's steel inventories have swelled because of reduced construction activity following its coronavirus outbreak. This could reduce demand for steel feedstocks such as iron ore, steel hardening alloy manganese and coking coal. If stainless steel and aluminium inventories grow, inputs such as nickel, alumina and bauxite will be affected.

Lithium producers had already reduced their output of China-bound concentrate last year in response to weaker demand and lower prices.