Appeals Court Rules Against Colorado Coal Mine Expansion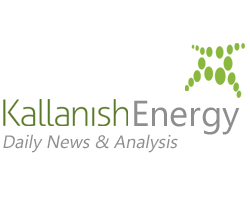 March 7, 2020 - A federal appeals court has ruled that the Trump administration wrongly opened 5,000 acres of a roadless wild area in a Colorado national forest to expanded coal mining, Kallanish Energy reports.

The 10th U.S. Circuit Court of Appeals ruled that the U.S. Forest Service failed to consider an alternative that would have protected the Pilot Knob area in the Gunnison National Forest in western Colorado.

The decision directs the lower court to vacate an exemption that allowed the Forest Service to approve coal mining along the Gunnison River's North Fork.

Arch Coal has been seeking to expand its existing West Elk Coal Mine for years.

The Forest Service should have considered excluding 4,900 acres in the Pilot Knob roadless area when it reopened nearly 20,000 acres to coal leasing and mining near Paonia, Colorado, the appeals court said.

Conservation groups had filed a lawsuit against the Forest Service and the West Elk Mine in December 2017.

In April 2017, the Forest Service had reinstated an exemption that made 19,700 acres of roadless forests in the North Fork of the Gunnison River open to coal leasing and mining.

Months later the Trump administration approved Arch Coal's lease to mine 17 million tons of coal on 1,720 acres of roadless-area forests.

Conservation groups sued, seeking to protect these pristine wildlands and force agencies to consider alternatives to minimize climate pollution.

Last November, a federal court ruled for conservation groups in a related case and blocked expansion of the West Elk Coal Mine. The judge ordered the Trump administration to consider limiting methane emissions and harm to water and fish.

The mine produces about 4.9 million tons per year.