Mines to Host 42nd Annual International Intercollegiate Mining Games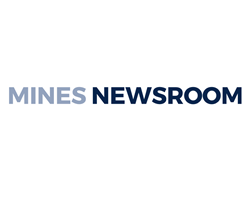 March 7, 2020 - Colorado School of Mines will host the 42nd Annual International Intercollegiate Mining Games in Central City, Colorado on March 19-21, 2020.

Student teams from Australia, Canada, Brazil, the United Kingdom and the United States will compete in seven heritage mining events. The games are held in remembrance of the 1972 Sunshine Mine fire and to honor traditional mining techniques.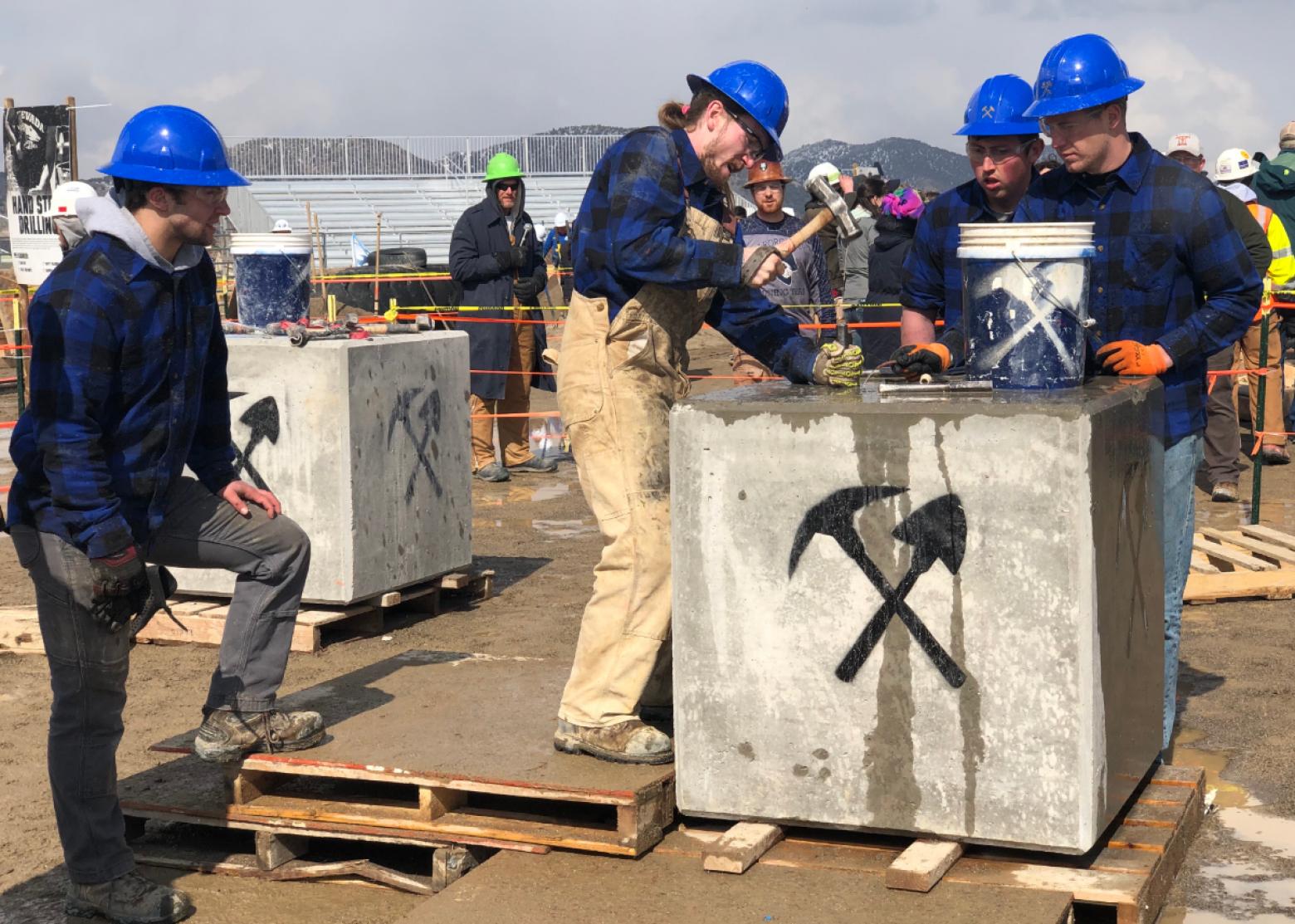 "Being able to present the mining industry and celebrate the heritage of the mining industry with our local community is something pretty special," said Ryan Coffin, a sophomore in mining engineering and president of the Mines Mining Competition Team.

More than 200 competitors will participate in the event, and although there are bragging rights on the line, the competition is friendly and creates camaraderie among the students.

The games' seven events are:

- Mucking: A team of five shovels gravel (muck) into 2-ton ore cart and then runs it down a 75-foot track and back for the best overall time.
- Swede Saw: A team of five uses a 36-inch bow saw to cut through a 6-inch by 6-inch timber as fast as possible.
- Track Stand: A timed event requiring a team of four to add a section of track to existing rail, setting ties, laying rail, driving spikes and bolting fishplates to connect the rail.
- Surveying: Teams of two use a transit or theodolite (depending on the competition) to establish the coordinates of points along the course.
- Gold Panning: Teams of five search for flattened steel or lead shot in a muck-filled pan. Any BBs lost in the water result in a 5-minute penalty to the team's time.
- Hand Steel: Five team members drill into a concrete block with chisel-like steels and a hammer, alternating individuals every two minutes and scored based on total depth drilled.
- Jackleg Drilling: Teams of two use a pneumatic handheld drill along with 4-foot steels to drive holes into a concrete block. The competition is scored on depth drilled in 3 minutes.

Mines will send three teams to compete this year – two all-men's teams and one all-women team. Co-ed and alumni divisions are also featured in the contest.

"Engineering students are the future of the mining industry," Coffin said. "These games celebrate the historical foundation and help us build momentum for where it's going."

Community members are invited to watch the games March 19-21 in Central City, a community with a long mining history of its own. The competition machinery will be set up at the southwest side of town.

The women's, co-ed and alumni teams will compete on March 20 and the men's teams will compete on March 21. A practice day for all teams will be held March 19. The competition grounds will be open from 9 a.m. to 5 p.m. all three days at 605 Lake Gulch Road in Central City.

The Mines Mining Competition Team is also seeking volunteers who can help with general activities around the competition site. For more details or to volunteer, please contact Ryan Coffin at rtcoffin@mymail.mines.edu or visit the Facebook event page at https://www.facebook.com/events/2883885435007797. A complimentary lunch will be provided to all volunteers.