Workers at Columbia's Cerrejon Coal Mine to Vote on Strike Action Saturday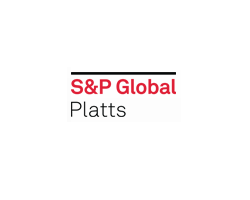 By Amanda Flint
March 8, 2020 - The second stage of talks between Colombia's Cerrejon coal mine and its unions SintraCarbon and SintraCerrejon concluded Friday, with miners now expected to vote Saturday for a potential strike in response to ongoing negotiations over pay and benefits, a source said Friday.

The 10-day voting period will allow union leaders to instruct their members to vote. After this, the union will have an additional 10 days to call for strike action.

The mine's largest union, SintraCarbon, said Wednesday it would mobilize its members in conjunction with SintraCerrejon.

"Both organizations are convinced that only the union as workers belonging to the same working class will be able to defend and make progress in improving our working, social and economic conditions. It is the legal mechanism of a strike that will determine the path of these collective negotiations," it said.

A spokesperson for Cerrejon was not immediately available for comment.

The Cerrejon mining complex employs 12,000 people and is operated by BHP Group, Glencore and Anglo American, which hold equal stakes.

Earlier this month SintraCarbon formally rejected Cerrejon's offer of a pay increase equal to inflation in 2019 of 4% and said last month the company was trying to erode working conditions in the mine.

The union also said Cerrejon's proposal aimed to freeze miners' incomes and benefits "at 2019 levels" for two years, adding that the company had denied fixed-term contract workers permanent job security.

A Europe-based source said the union will "almost certainly" vote for a strike but said how likely a strike is to actually happen is "anyone's guess at this point."

A source from Cerrejon told S&P Global Platts that such negotiations were a regular occurrence and that activity at the mine would be "normal" until an actual strike is declared.

Several market participants were skeptical about a strike happening, with one Europe-based trader saying: "I'm not sure it'll go ahead with prices at these levels. Unions probably have a bit less leverage with prices this low."

One market source expected current prices for FOB Colombia 6,000 kcal/kg NAR to be around $44/mt -- $6 less than where Platts last assessed the weekly FOB Colombia price, while another source said it would remain "flat-ish" to last week's price assessed at $50/mt.

Market sources said the impact of a strike on Atlantic thermal coal supply would be minimal, given ongoing struggles in the region with weak spot demand and cheap, abundant European gas.

"I don't think the strikes generally last long enough to cause any force majeure action on Colombian coal. They usually come to a resolution quickly," one European trader said.

Another trader, however, said the strike could impact Colombian tons into the Asian market, given its status as a relatively new supplier to the Far East.

The mine exported 26.3 million mt of coal in 2019, down from 30 million mt produced in 2018, based on financial results published by the mine's joint owners.