Ohio County Commission Accepts Settlement With Murray Energy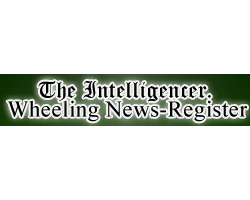 By Joselyn King

March 8, 2020 - Ohio County, West Virginia commissioners on Thursday unanimously accepted a bankruptcy settlement to bring in 85% of what the company owes to the county.

Murray Energy houses a plane and buys fuel from the Wheeling-Ohio County Airport. The company filed for bankruptcy protection in late October, but owes Ohio County just over $32,000 for past fuel purchases, according to County Solicitor Don Tennant.

The agreement accepted by Ohio County commissioners represents a summary judgment equal to 85% of the total debt owed to Ohio County, he explained.

"This is part of a bigger package that will be submitted to a bankruptcy judge," Tennant said. "I believe any time you get 85% of what is owed to you in a bankruptcy proceeding, it is a deal you can't refuse to take."

Tennant said the agreement assures Ohio County will be paid out of funds already set aside by the court. However, he does not know how promptly the county will receive the money.

Murray Energy continues to house a plane at the Wheeling-Ohio County Airport, and to buy fuel after posting a cash deposit with the county, according to County Administrator Greg Stewart.

"We still have to keep an eye on it, because they can move through that cash deposit fast," he said.

In an unrelated matter at the meeting, the commissioners voted unanimously to declare Ohio County a sanctuary county for 2nd Amendment gun rights. They approved a one sentence resolution, and offered no additional discussion.