More Women Working in Mining in Colombia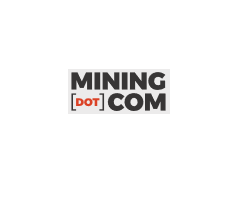 March 9, 2020 - A report by the Colombian Mining Association states that the number of women working in the industry is growing.

According to the group, major mining companies operating in Colombia have achieved gender parity when it comes to leadership in the administrative and human resources areas, while women take the lead in communications occupying 76% of the positions. The figures are based on the 2019 PAR Ranking, which measures gender balance within corporations and professional organizations, and which evaluated the performance of 15 mining companies.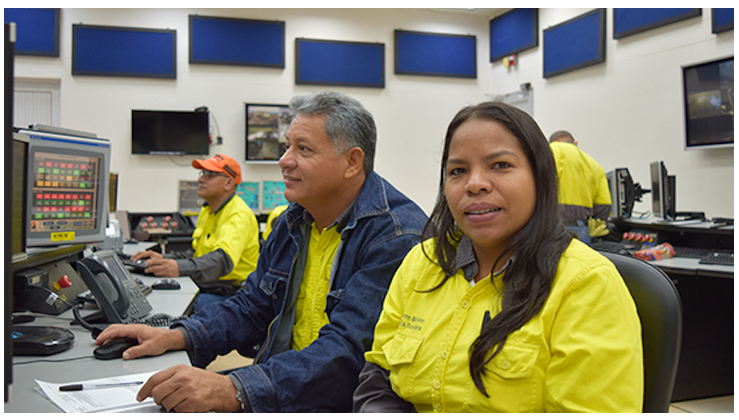 Reference image courtesy of South 32


Although specific numbers are not mentioned, the CMA document says that it is more common to see women driving 200-tonne trucks at major mining sites such as the Cerrejón coal mine, the largest in Latin America and the tenth biggest in the world, owned in equal parts by BHP (ASX, LON, NYSE: BHP), Glencore (LON: GLEN) and Anglo American (LON: AAL).

Since 2017, Cerrejón implemented a policy to increase the annual intake of Indigenous women and women from nearby communities. The result was that, in 2018, these women took half of the new contracts for administrative positions and 21% of the contracts for technical positions.

The Colombian Mining Association says anecdotal evidence also suggests that more women have joined the workforce at Drummond's and Prodeco's coal mines.

At South 32's (ASX: S32) Cerro Matoso nickel mine, on the other hand, 31% of operative and technical positions are now occupied by women, a 17% increase from 2017 when a diversity and inclusion policy was put in place. Such a policy has also allowed women to reach leadership positions, now occupying 38% of them from the previous 3% and 22% of the supervisory posts, a 7% increase since the launching of the new protocol.

"Evidence shows that achieving gender balance is key for the industry to grow. Working equally with men and women within companies but also when it comes to providers and communities will promote the development of the sector and foster effective socio-economic growth," the report reads. "Despite some increases, we recognize that there is still a lack of women in leadership positions and in most mining companies' boards."