Indian Coal-Fired Power Sector Braces for Coronavirus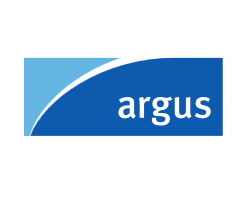 By Saurabh Chaturvedi

March 12, 2020 - India's plans to add more coal-fired power plants and grow its renewable energy portfolio is facing a threat from the coronavirus outbreak, which has hit manufacturing and put further pressure on the economy.

The coronavirus outbreak could potentially put more pressure on the Indian economy that grew at its slowest pace in more than six years in the October-December quarter. Ratings agency Moody's has cut its growth forecast for India to 5.3pc for 2020 from an earlier projection of 5.4pc. The slowdown is likely to weigh on electricity consumption by factories, as manufacturing falters amid disruptions in exports and supply chain logistics amid the global coronavirus outbreak.

India's commerce and industry minister Piyush Goyal underscored the looming impact of Chinese factory closures on Indian industries that import components, intermediaries and raw materials from China. Goyal asked Indian firms to look for alternative sources and assured government assistance, speaking in India's parliament yesterday.

A large part of India's electricity generation capacity, both non-renewable and renewable, are reliant on Chinese technology. Several projects currently under construction are based on equipment sourced from Chinese suppliers and vendors. India sources about 80pc of its solar modules from China.

Nearly 3GW of under-construction solar power projects, worth 160bn rupees ($2.16bn), could be at risk of penalties if they miss their respective scheduled commercial operation dates amid the outbreak, according to Indian ratings agency Crisil.

Delays could dent India's push for more renewable energy, which is designed to help the country cut its heavy dependence on coal. India aims to raise its renewable energy capacity to 175GW from about 87GW at present by 2022, with the bulk coming from solar projects. But the government has allowed project developers to invoke force majeure clauses, if needed, citing the coronavirus outbreak to avoid potential penalties.

Around 45-53pc of India's coal-based generation capacity of 198GW has been developed sourcing main components from China, according to consultancyPwC India. About 30pc of 62GW of under construction coal-based power projects are also reliant on equipment from China.

"In the short run, the impact will not be too acute but if the situation doesn't turn around, it will impact the availability of power plants," said PwC India partner, power and utilities Sambitosh Mohapatra. The utilities rely on Chinese equipment suppliers for major overhauls, and the supply of critical spares, although utilities have done well in operations and maintenance and keep ample stocks of critical spares, he said.

Several coal-based projects that are under construction and being developed by private-sector companies have been facing uncertainty because of a variety of reasons including liquidity constraints and lack of long-term power sale contracts, clouding the sector's growth outlook.

The coronavirus outbreak will likely put pressure on electricity demand in the short term that could have a bearing on national coal consumption, as more than half of India's installed generation capacity is coal-fired.

While coal-fired electricity generation increased in the last two months from a year ago, there are signs of some sequential weakness. Total coal-fired power generation in February was 82.67TWh, according to tentative data from the Central Electricity Authority. While this was up by 7.19TWh from a year earlier, it was still down from January's 84.41TWh.

Coal-fired generation for April 2019 to February 2020, the first 11 months of India's 2019-20 fiscal year, was 885.79TWh. This was down from 899.54TWh in the year earlier period, underscoring persistent weakness in coal-fired generation in recent months.

Weaker coal-fired power generation, along with an increase in domestic production and supplies from state-controlled mining firm Coal India (CIL) has also pushed coal stocks at power stations higher in recent weeks, which could also weigh on demand for imported coal. The coronavirus outbreak is forecast to affect seaborne trade, at least in the first half of 2020.

CIL, which meets more than 80pc of India's coal needs, aims to further raise its output partly by using sophisticated mining technologies. But its plans could also be dented as the coronavirus outbreak is causing delay in deliveriesof Chinese equipment at ones of its underground mining projects in east India.