Australian Met Coal Ports of DBCT, Abbot Point, Hay Point Shut on Cyclone Forecast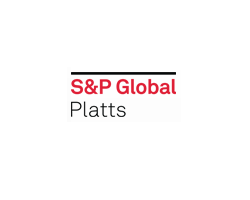 By Jeffrey Lu and Carina Li

March 12, 2020 - Australia's three key met coal terminals in Queensland, including Haypoint, Abbot Point and Dalrymple Bay, or DBCT, were closed Wednesday over deteriorating weather conditions.

Market sources forecast the terminals to stay closed until at least Sunday.

The Australian Bureau of Meteorology issued a Severe Weather Warning earlier Wednesday that a tropical cyclone was brewing off shore in the Coral Sea, which is creating heavy sea conditions and is expected to track north toward Abbot Point across the weekend.

An Australian shipping agent confirmed with S&P Global Platts late Wednesday that all three terminals will not be berthing any ships until Sunday due to the inclement weather, adding that around 67 ships in total -- 26 at Hay Point, 28 at DBCT, and 13 at Abbot Point -- are currently waiting to berth, contributing to a three-year-high ship queue at those ports.

Short-Term Disruptions

A major Australian met coal miner said there will be short-term supply disruptions, especially in a market that is fairly short supplied already. "If the weather system crosses the coast to move inland then there could be more wet weather production delays and rail delays due to speed restrictions and track washouts," said the miner, adding:

"I definitely think that the prices have been resilient in face of other bearish news due to this supply shortage".

Seaborne met coal markets have been surprisingly resilient since the beginning of 2020, with the benchmark premium hard coking coal prices, or Platts PLV, recovering by 14% from a three-year low at the end of 2019.

"Prices seem to have been well supported in the face of the worldwide spread of COVID-19 [the coronavirus outbreak] and the recent oil market turmoil," said a large steelmaker in India.

The met coal spot market has seen reduced trade flows since the outbreak of COVID-19 this year, with total Platts observed spot transaction volumes declining 37% for 2020 to date.

An international trader added that while it has been the main limit on supply for a while, demand has been equally bad. "We've had a lot of train cancellations, mining days lost to weather, but I don't think there's a desperate effect -- no demand for the coal anyway," said the source.

"The bad weather in Queensland is not a promising news for the shipping market, which is currently weak," said a shipping agent. Market sources have expressed concerns over spot coal shipping demand out of Australia.

"If the bad weather lasts long time, then it would definitely depress the freight market as it harms the shipping demand," a Capesize shipbroker said, adding that it has brought more pressure on the Capesize freight rates, considering the iron ore shipping demand was weak.

Platts assessed the Premium Low Vol at $157.50/mt FOB Australia and $169.25/mt CFR China Wednesday.