Atlantic Coking Coal: Prices Hold, China Demand Softens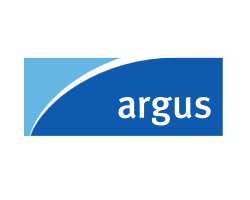 March 12, 2020 - US coking coal prices that have already been slow to follow the rally in Australian prices in recent weeks are largely holding steady, despite lower demand in China that is starting to chip away at recent price gains in Asia-Pacific.

The daily Argus fob Hampton Roads assessment for low-volatile coking coal is flat today, at $139/t, but slightly lower than last week. The daily assessed high-volatile type A price today is unchanged at $140/t fob Hampton Roads, while the daily high-volatile type B price has remained stable since last week at $129.50/t fob Hampton Roads.

Despite heavy rains and challenging sea conditions in Queensland disrupting exports out of Dalrymple Bay and Hay Point, low demand in north Asia resulting from steel production capacity cuts and uncertainty over how quickly Chinese industries will resume full operations has weighed on prices in Asia-Pacific. But the current $20/t price differential between Australia premium low-volatile coals and US high-volatile A coals continues to make a case for Chinese mills to consider US high-volatile coals in their blends. Expectations of narrowing steel production margins in the medium term, when Chinese mills are able to enter the market fully to shift their high inventories, will also put costs high on many mills' agendas.

Some US mining companies also believe their prices, which have sat out the recent rally in Asia-Pacific, are due for an increase, on the back of new demand from China.

Sentiment among US mining firms remains strong, as several producers and trading firms reveal they are in discussions with Chinese buyers or are finalising sales for the second quarter. "We should be selling five to six cargoes towards the end of the second quarter, and our competitors as well," one mining company said.

Last week, Chinese mills started receiving tariff exemptions on US coal and market participants expect more approvals to be granted to trading companies eventually.

A US mining firm that has reconnected with former Chinese customers that have been applying for tariff exemptions is also confident that these exemptions will be granted, paving the way for more spot shipments to China later this year.

Sentiment in Europe continues to be gloomy regarding spot prospects, but mills have closed or are closing discussions for 2020 term volumes that will start shipping in April. A Mediterranean mill requires 70,000t of high-volatile coking coal to be delivered in late April or May.

While improved demand in the Atlantic basin supported shipping rates last week, fixing activity has slowed early this week amid uncertainty in the Brent crude and equity markets at the start of this week. But rates are starting to pick up again today, with the coal Panamax rate for US east coast-Rotterdam edging up to about $10/t from $9.25/t last week.