Ban on Coal Will Leave Ex-Miners Shortchanged Again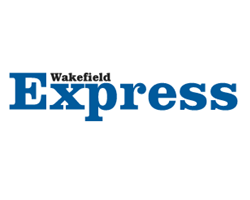 By Nick Frame

March 13, 2020 - The National Union of Miners (NUM) in Great Britain has spoken out after the decision was taken to phase out traditional coal and wet wood to help improve air quality.

Many ex-miners were awarded concessionary coal allowances guaranteeing them free fuel for life.

Now they must switch to smokeless fuel or take cash in lieu, both of which will leave them out of pocket, according to NUM general secretary, Chris Kitchen.

Kitchen, who worked at Kellingley Colliery for more than 20 years and lives in Castleford, told the Express: "I think it's a half-hearted attempt to pacify climate change policy but it just hits the miners, which is their favorite people to try and break.

"There's very little thought put into it."

"Coal burns slower and releases heat over a longer period - some of those smokeless fuels burn hotter and quicker.

"You don't get the same amount of benefit. Those still left on coal will have to change to smokeless and they will have to buy additional fuel.

"They will be getting shortchanged.

"We wrote to the department for business, energy and industrial strategy for as soon as we found out, making a submission against an outright ban."

Overall levels of pollution are trending downwards as coal burning is in permanent decline.

But a surge in the popularity of domestic wood and coal-burning stoves led to record levels of harmful emissions from homes in 2018.

It is thought around 40 percent of harmful pollution from homes is from domestic stoves, with around 1.5 million homes in Britain now fitted.

With the government under pressure to meet its target of cutting emissions to close to zero by 2050, the decision was taken to begin phasing out coal and wet/seasoned wood next year, with a complete ban coming into force by 2023.

Environment Secretary George Eustice said: "Cozy open fires and wood-burning stoves are at the heart of many homes up and down the country.

"But the use of certain fuels means that they are also the biggest source of the most harmful pollutant that is affecting people in the UK."

Former employees of the National Coal Board (NCB) and the British Coal Corporation (BCC) were eligible to join the National Concessionary Fuel Scheme, giving them either solid fuel or cash in lieu.

It was set up in the 1980s and was carried over in 1994 when the coal industry was privatised.

After it was announced in 2014 that the last remaining deep pits in Britain, including Thoresby in Nottinghamshire and Kellingley in Yorkshire would close with owners UK Coal teetering on the brink of collapse, miners were told they would still receive their allowance.

However, they could either take £1,300 of free coal a year, or just £600 for cash in lieu.

Kitchen says many miners living in the Wakefield district were already squeezed on their allowance when the Clean Air Act was updated in the early 1990s, forcing many of them to convert to alternative fuels or take the cash in lieu.

He says the NUM now want to revisit the amount ex-miners are paid in lieu and the possibility of grants to assist them convert to other fuels.

Meanwhile, organizers of the World Coal Carrying Championships in Gawthorpe have said the annual Easter race will continue as normal.

With coal merchants stocking less as a result of the announcement, the committee is now weighing up whether to buy tonnes of coal to keep in storage for future years, or buy and store smokeless fuel.

The race has been an annual fixture since 1963.