Kentucky: Hazard-Perry County Tourism Board Plans to Honor Miners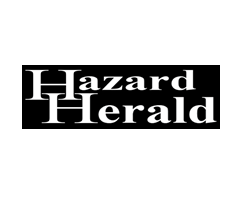 By Katie Kelley

March 14, 2020 - Members of the Hazard-Perry County Tourism board are currently working on creating a memorial monument for miners who have passed away in, or later due to, mining accidents in Perry County.

"Several years ago, Mayor Bill Gorman — when they designed and built Triangle Park — they had designed a memorial to the fallen miners at that time," said Terri Feltner, chairperson for the Hazard-Perry County Tourism board. The monument the city wanted at that time was very expensive, said Feltner, so the project was "put on the back burner" and nothing was done until now.

Approximately six to eight months ago, said Feltner, the tourism board spoke about the project, and decided they wanted to bring the memorial to life. The board, she said, has already ordered the marble for the monument, however, the materials have yet to be delivered. The board, she said, is also still working on the design of it based on the amount of names to be etched into the monument. Currently, she said, the board has more than 200 names.

"We're excited about it," said Feltner.

The tourism board, she said, has not decided on a location for the monument yet, but Feltner said there are several options downtown being discussed. Once the monument is complete, Feltner said the board plans to have a formal presentation and ribbon-cutting ceremony.

The board is glad to have the opportunity to try and build this monument for the community, said Feltner, explaining that it will have a lot of value to many families in the county.

"That was our total industry," said Feltner, adding that "everyone's" families worked in the coal industry. "That was the mainstay of our economy. It is important to realize how many of our family members and relatives died working for our families to have a decent lifestyle here. We just want to honor those families."

The board, Feltner said, has a list of names from the state mining office, but they want to make sure everyone is included, so they are also asking the public to come forward if they notice a name is missing. If anyone has a name that should be included that is not currently on the list, please contact the Hazard-Perry County Tourism board at, (606) 487-1580.

The names gathered so far include: Roy Combs; Brown Knaff; Bert Huff; Johnnie Huff; Luther Huff; Paul Huff; Arnold Williams; Pearl Carl Parker; Pearl Russell; Amon Whitaker; Jackson Hurt; Charley Cuddy; John Guffy; Bill Olinger; Harve Hatfield; Ernest Ashley; Talbert Smith; James Frank Dyer; Jordon Ashley; Paul Conley; Billy Parris; Harold Barker; Curt Campbell; Edgar Dobson; Ed Foster; Will Johnson; Maynard Parker; Scott Hughes; Albert Williston; Alex Wright; Bill Burkhart; Harrison Burkhart; Robert McIntosh; Richard Herald; Hargis Feltner; John B. Turner; Sam Colewell; Robert Barnes; Curt Maggard; James Gayhart; James Carroll; Mitchell W. Daniel; Johnny Blankenship; Joe Young; Wayland Lewis; Clayton Harper; John Marinch; Merlan Deaton; Lewis Neace; Leonard Hayes; Bill Begley; George W. Liles; Palmer Olinger; Mack Hicks; Shelby Clay; Emery Tackett; Edward Thad Crabtree; Chester Combs; James C. Fugate; Everett Pelfrey; Jim Howard; Fred Williams; W.M. Cody; Bailis Richie; John M. Pratt; John M. Slover; Nathaniel McIntosh; Burness Hall; Robert Bianchi; Essie Franks; Esquire Fields; Ervin Creech; Dave Grubbs; Clarence M. Taylor; Dave Sizemore; Nick Patrick; Richard Johnson; Watson Owens; Kenney Clemmons; Harlan Watkins; Harvey Sawyer; Arnold Sharp; Bona Combs; Theodore Brashear; G.C. Elswick; Millar Lee Suffridge; Robert Couch; Madison Fields; Jacie Combs; Mitchell Ritcherson; Gorden Shelton; John Taylor; Estill Pigmon; Clearance Fugate; Jason Engle; Opal Beshear; Carl Mullins; Verbon Sullivan; Henry Allen; Lauza Combs; Earl Elam; James E. Howard; Floyd Kilburn; John Cay Peake; James C. Herald; James K. Noble; Okley McFadden; William Braxton; Alfred Roberts; Clarence York; Curtis Pelfrey; Mack Arnett; B.E. Bishop; Bent Raleigh; Ben F. Burton; Chester McDaniel; Delmer Hall; Everett L. Rice; Justice Shively; Lonnie Hammonds; Everett Richie; Edd Owens; John Henry Smith; Leonard Sumner; Willis Thompson; Berse Davis; Ernest Wyatt; Van Smith; Robert Dixon; William Farler; Robert Moore; Laurence Stout; Adam Mullins; Theodore McGeorge; George Fisher; Henderson Burgett; Thomas Whitaker; Nathan Dalton; Leslie Sellers; Stanford A. Greer; Green White; John G. Howard; Sherman Campbell; Melvin Keith; William H. Carter; Fred Turner; George Smith; Cecil Whitt; Worley Cress; Henry Colewell; Taylor Colewell; Sylvin Hall; Adam Williams; Ivis Combs; James Farmer; Herbert McCray; Velmer Moore; Clarence Gross; E.W. McCarty; Dewey Stacey; George Spencer; Armido Nucci; Paul Bubnick; Sam Absher; Acy Spencer; Jack Watts; Garland Hibbard; Ernest Banks; Adam Fugate; Charles Cornett; Eddie Williams; Nathan Turner; Derris Walker; Hershell Crutcher; Chester Hatton; Clay Begley; Richmond Couch; Ed Charles Fannin; Benton Fields; Elijah Yonts; Robert Blair; Brack Gross; Curtis Combs; Kelly Hensley; Logan Pennington; Fess Combs; Edward Yancey; Roland Eversole; Jesse Stallard; Bert Fugate; Arthur Robertson; Clarence Jones; Ray Alley; Clarence Estridge; Elbert Fugate; Kella Collins; Jake Gibson; Carl Sturgill; James Hicks; Bentley Shepherd; Robert Ramsey; Will Williams; Wilbur Napier; Dewey Smith; Chester C. Baker; Arlie Jent; Earl T. Smith; Glenn Boggs;

Sammy Blair; William Johnson; Burnis Combs; Euell Clements; Cowley A. Lewis; James Hensley;

Clyde Sizemore; Gregory Gribsy; Wade Adams; Earl Amis, Jr.; Donnie G. Gwin; Shelby Conway; Buddy Cornett; Walter Thompson; David Earl Shepherd; Raymond McIntosh; Billy Ray Turner; Charles Campbell; Larry B. Caudill; Shade Riley, Jr.; Bruce Turner; Bill Williams; Harold Brooks; Michael Wayne Baker; Eddie Harris; Mart Wicker; William Hollins; James G. Williams; Timothy W. Caudill; Harold Graham; and Rodney K. Blevins.