China's Ferrous Markets Side-Step Virus Carnage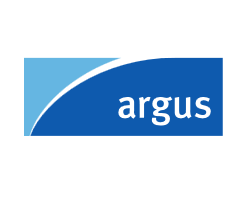 By Chris Newman and China stuff

March 14, 2020 - Asia-Pacific's ferrous markets, such as rebar futures and physical coking coal, have emerged largely unscathed by the coronavirus outbreak that has sent other markets tumbling.

Trading firms attribute the relative calm in China's markets to the government's aggressive fiscal and monetary responses and containment of the virus.

"China's markets are more stable than other parts of the world. The coronavirus outbreak has been controlled and will end here soon, and the government is publishing more policies to stimulate an economic recovery," a Shanghai iron ore trading company said.

The most active May rebar futures contract rose by 1.9pc to 3,569 yuan/t ($510/t) today, putting it flat for the year so far. Premium hard coking coal prices this year have risen by 13pc to $159.35/t fob Australia, while the ICX 62pc index is down by only 65¢/dry metric tonne (dmt) to $90.50/dmt cfr Qingdao.

In contrast, crude oil prices have halved this year and US equity markets have fallen into bear markets at record speed.

Coking coal is the biggest outlier, gaining on seasonal supply problems.

Australia's wet season has disrupted Queensland mines, and logistics and coronavirus restrictions have blocked shipments in China, including those from top supplier Mongolia, until next week.

But it is steel rebar futures with which Chinese trading companies are most impressed. The forward curve has defied the gravity of record inventories caused by the delay of spring construction and the steel sector's reluctance to make aggressive output cuts.

Some cities have stopped requiring workers to travel back from hometowns to self-quarantine if they directly rent vehicles rather than take mass transit, to speed up the restart of construction sites.

As proof of the rising demand, data this week show a slowing inventory build of trading companies' steel stocks held by trading firms to lift domestic physical prices. Physical rebar trade has averaged 150,000 t/d this week, with a peak of 200,000t on 11 March, double the 100,000-110,000 t/d of last week and well above the 40,000-50,000 t/d in late February. The industry data averaged 200,000 t/d a year ago, trading firms said.

Most market participants are optimistic that rebar demand will return to normal by late March or April. They cite aggressive actions to halt the virus outbreak and stimulus measures, such as today's reserve ratio cut, as primary factors in stabilising the market.

Another possible stabilising force in the market has been peer pressure not to send prices lower.

It is considered "politically incorrect" to bet on price declines, and steel trading firms that have tried to short rebar futures have "basically failed" and suffered losses, an east China steel exporter said. Many market players have surrendered and changed their attitudes, he said. There are supportive fundamentals ahead if demand soars in April and May as expected.

Participants acknowledged price downside risk. Steel exports are likely to remain weak, with overseas economies reeling from the virus.

Chinese mills may cut export allocations if overseas demand remains soft, a north China-based mill manager said. Overseas weakness could also filter back into China, especially if the virus chokes up global supply chains. China may not so easily remain untouched, a China-based futures analyst said.