Man Pleads Guilty in $10 Million Central Montana Coal Mine Fraud Scheme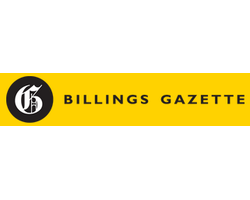 By Tom Lutey

March 17, 2020 - A Virginia man has admitted to his part in defrauding a Montana coal mine of more than $10 million.

James Howard Boothe Jr., acknowledged his part in a scheme to steal $10 million from Signal Peak Energy by overbilling the company for mining equipment and repairs. Boothe identifies former Signal Peak vice president Larry Wayne Price Jr., as a partner in the conspiracy.

Both men are from the Tazewell, Virginia, area, where Price made news in 2018 by faking his kidnapping so he could run away with a woman. The coal company vice president had falsely told the FBI he'd been abducted by a motorcycle gang. He was later charged with several counts of wire fraud.

Price was also the man behind a $10 million, 26,000-square-foot Billings mansion caught up in a separate fraud scheme.

Boothe's charges stem from a scheme of overbilling and phony equipment sales in which he sent false invoices to Signal Peak, which then paid the money to companies that were controlled by Price. Through two companies, C&A Trucking and C&T Repair, Boothe, Price and a third person identified as JC, collected more than $13 million. Those companies then forwarded the money to other companies controlled by Price.

The equipment the Signal Peak mine was falsely billed included conveyors, and coal screening equipment. Price was in charge of mine surface operations, which involved separating waste coal from coal of better burning quality. The mine, located between Billings and Roundup, is the only operating underground coal mine in the state.

The scheme took place between 2013 and early 2018.

Signal Peak Energy is owned by Boich Companies, of Columbus, Ohio. Boich didn't respond to The Gazette's phone and email requests for comment Monday.

The invoice scheme in the Boothe case is not the only one targeting Signal Peak. Federal prosecutors described Signal Peak as "den of thievery" in another case involving former mine employee Zachary Ruble.

Ruble submitted bogus invoices to Signal Peak on behalf of another Virginia company, Peter's Equipment, which also funneled the money back to Price. Ruble received two years of probation for his role and defrauding Signal Peak of $2.4 million. Price was Ruble's boss at the mine.

Price pleaded guilty to several counts of wire fraud in December 2018. He hasn't been sentenced.