Atlantic Coking Coal: Prices Down on Uncertainty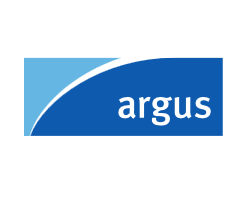 March 18, 2020 - The optimism of the last fortnight over forthcoming US coking coal sales to China has abated somewhat this week as efforts to fight the coronavirus pandemic has led to a pause in buying interest — or even negotiations — for some parties in Europe and the US.

The daily Argus fob Hampton Roads assessment for low-volatile coking coal is unchanged today at $140.50/t, having moved up $1.50/t yesterday, supported by higher Australia premium low volume trades earlier this week and bids today. But with buyers taking a wait-and-see approach since last week, the daily high-volatile type A has dipped $1/t to $139/t fob Hampton Rods while competitive offers have taken the daily high-volatile type B price down $3/t to $126/t fob Hampton Roads.

A number of US miners and suppliers were anticipating spot interest for the second quarter to emerge from a UK-based mill and a Brazilian mill, but these seem to have gone quiet for now, said one trader.

"We are in uncertain times and while these mills will likely retain these requirements for the second quarter, they are taking stock of prices and where the market is before making any firm enquires," one US miner said. Miners and mills said that Europe's quiet spot market was likely to become more quiet over the coming months as "hesitation and confusion" are expected. One participant said they "can't add anything sensible at the moment" in an environment that makes raw materials markets difficult to assess.

Discussions with Chinese buyers are ongoing for a few US miners and suppliers, but similarly some have seen progress slow on these talks as Chinese buyers determine their actual demand. One US miner, who expects to sell several cargoes following the tariff exemptions, said they were yet to find a vessel, while deliberately vague Chinese import quotas may provide leverage for customers to negotiate downward pricing. But "if buyers were to ask for discounts we would probably just walk away", the miner added. Mongolia has decided today to extend border closures for coal exports to China until 2 April but there appears to be less anxiety among Chinese buyers about supplies following this decision. Weather conditions in Queensland have improved this week, along with the resumption of operations at coal ports and mines. Chinese domestic mines are also restarting and this will naturally support domestic supply availability.

While HVB offers by larger mines may still have stayed close to $129/t fob Hampton Roads this week, smaller mines eager to shift volumes have been offering prices of around $126-127/t fob Hampton Roads. A European mill is also heard to be in talks to secure a trial spot cargo of HVB at closer to $120/t fob Hampton Roads.

The Colombian mid volume price has risen to $138.60/t fob, up $2.90/t from a week ago, supported by higher Asia-Pacific prices. But little to no demand for metallurgical coke in Europe has pushed down Colombian met coke prices to around $205-210/t fob since the start of March. While steel production in Europe has been reduced since last year, many mills are still operating their blast furnaces and continue to have little demand for merchant coke.