Pennsylvania Coal Mines Forced to Shut Due to COVID-19 Risk, Natural Gas Unaffected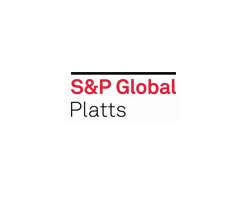 By Hector Forster

March 20, 2020 - The US state of Pennsylvania has forced all metallurgical and thermal coal mines, as well as major industries to close operations effective Thursday 8 pm local time (US Eastern Standard Time) until further notice, to slow the spread of COVID-19.

Businesses in the state related to oil and natural gas extraction and primary steel and metal production can remain open, a notice from the governor's office said.

Chevron, Rice Energy, Consol Energy and others operate gas wells in the Marcellus Shale, which stretches across Pennsylvania.

All coal mining, metal ore mining and nonmetallic mineral mining and quarrying has been forced to close.

Governor Tom Wolf on Thursday ordered all "non-life-sustaining" businesses in Pennsylvania to close, with enforcement actions against businesses that do not close physical locations to begin at?12:01 am local time on Saturday.

Pennsylvania mines a range of low-vol, mid-vol and high-vol coking coals, and crossover grades such as Bailey coal, with exports across the Atlantic and Asian markets.

Major companies operating coal mines include Consol Energy, Rosebud Mining and Corsa Coal, with several anthracite coal miners in an area of the state, which provide the only source of the high grade metallurgical coal in the US to steel and other industries.

Primary iron and steel and ferroalloy manufacturing, steel product manufacturing from purchased steel and alumina and aluminum production and processing can continue, the notice said.

However, fabricated metal product manufacturing has been forced to stop, while some machine manufacturing has been affected too.