WV Coal Association Appeals for Protective Suits and Masks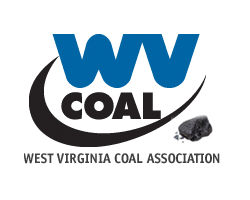 March 21, 2020 - Message from Bill Raney, President, West Virginia Coal Association.


We've been asked specifically by Cabell-Huntington Hospital in Huntington to determine if any of you, as our members, might have extra protective suits/gear, respirators and/or masks, all kinds from the simplest to the more sophisticated, for use by their frontline medical professionals. Should you have any available, please let one of us know and we'll make arrangements to get them to the folks at Cabell Huntington who need them URGENTLY. Thanks, as always… Bill



Bill Raney 304-545-8226 braney@wvcoal.com

Chris Hamilton 304-549-8231 chamilton@wvcoal.com

Jason Bostic 304-610-1343 jbostic@wvcoal.com



We understand Pennsylvania Governor Tom Wolfe has amended his first list of "critical, necessary, life-sustaining" businesses/industries to include coal mining. Yesterday, March 20, 2020, the initial list, unexplainably, had not included coal mining and, by virtue of that exclusion, was ordering PA coal mines to shut down. That changed overnight thanks to a number of folks in the PA coal industry.