West Virginia Governor: Coal Is An Essential Service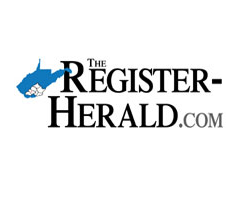 By Jessica Farrish

March 22, 2020 - In West Virginia, coal is an "essential" service for the nation and the state during the COVID-19 pandemic, Gov. Jim Justice said Friday.

"From the standpoint of our metallurgical coal and how dependent on it our steel industry is, if there is anything in the world that is absolutely essential, it's going to be coal," said Justice. "This is one that I don't have to think about, for one second."

As governors around the country are closing down non-essential services, Justice is putting together a list. He has already closed the state's public schools, encouraged people to stay at home, and has shut down restaurant dining rooms, bars, barber shops and nail and hair salons.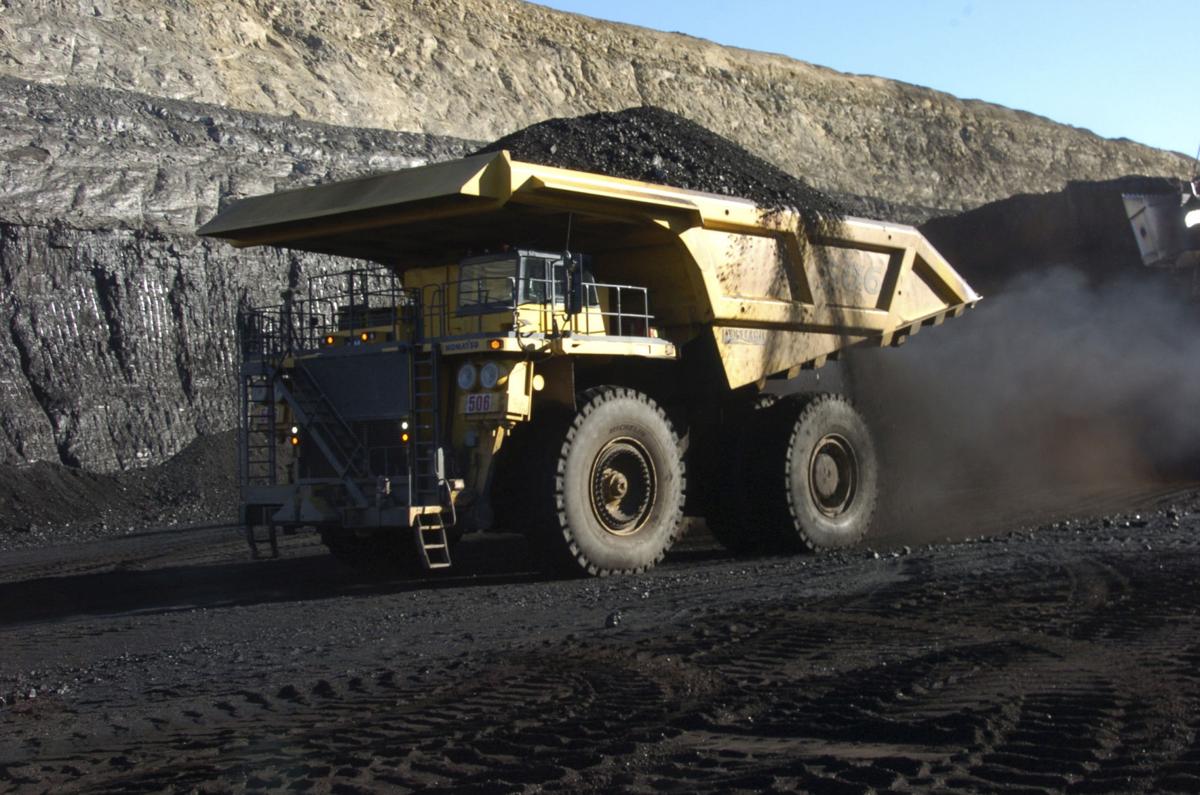 In this Nov. 15, 2016, file photo, a haul truck with a 250-ton capacity carries coal from the Spring Creek strip mine near Decker, Mont. The lobbying arm of the U.S. coal industry is asking for hundreds of millions of dollars in royalty relief, tax cuts and other breaks to help companies ride out financial crisis brought on by the corona virus pandemic.

Photo: Matthew Brown


He will not be adding coal mining operations to the list.

"Coal, absolutely, has an essential classification to West Virginia," he added. "I'm going to tell you, without any question, without coal-fired generation today, our country would be in big trouble.

"The question is, can we do without coal today? There's no possible way.

"I'm doing what's best for all the people," Justice said.

On Thursday night, following an order by Pennsylvania Gov. Tom Wolf that all "nonlife-sustaining" businesses must halt operations, Keystone State coal operators shuttered their businesses, in an attempt to halt the spread of COVID-19.

Justice said Wolf's decision was likely "political" and possibly a pandering to more liberal mayors and city officials in Pennsylvania.

"In the state of Pennsylvania, you've got to just tell it like it is, you've got, maybe, a viewpoint that coal is surely less significant," said Justice. "Plus, the fact that you've got a very liberal governor, so it becomes more of a political football.

"Well, it's not going to be a political football to me. It's just as simple as this. Coal is essential."

Justice said West Virginians would be likely to support his decision, making it noncontroversial in the state.

West Virginia, Wyoming, Pennsylvania, Illinois and Kentucky are the major coal-producing states, accounting for more than 70 percent of coal production in the U.S.

John Deskins, director of the Bureau of Business and Economic Research at West Virginia University in Morgantown, said Friday that electricity plays a vital role in the national response to the pandemic. Prior to Justice's announcement, Deskins had suggested the possibility that Justice would deem coal an essential service in the state, or a service that must continue in order to protect the safety, health and welfare of a community.

"I would guess they would define coal mines as 'essential,'" Deskins said of state leaders. "The crisis would be far, far, far worse if we had no electricity.

"People are freaking out because Netflix might reduce its traffic," he said. "Imagine how they would freak out if there was no electricity."

As miners don hard hats and go to work, they are doing so with no specific, mine-related COVID-19 guidance from the federal Mine Safety and Health Administration (MSHA).

Phil Smith, director of Communications and Governmental Affairs for United Mine Workers of America, said Friday that MSHA has offered "no guidance of its own" to miners for preventing COVID-19 transmission underground or on the surface.

"They point to the OSHA and CDC guidance that is online," Smith said, adding, "MSHA inspectors are still working, and inspections are going on, as usual."

The Occupational Safety and Health Administration (OSHA) offers guidance for preparing workplaces for COVID-19, and the Centers for Disease Control and Prevention (CDC) has not issued mine-specific regulations.

Smith said UMWA members are using sanitary wipes to clean equipment before they use it, wearing rubber gloves along with their usual metatarsal work gloves and "staying apart as much as possible, underground."

Coal companies are doing extra cleaning of bath houses, where miners change clothes and shower, and lamp houses, where miners congregate before their shift starts, he added.

"Some mines have required miners to place their hands on a scanner before going underground, so there is a record of who is underground, but they have ceased that practice, at this time," Smith reported.

An email to MSHA seeking information on the threat of COVID-19 transmission underground or at the surface was not returned on Friday.

The OSHA link did not provide COVID-19 protection information that was specific to miners.

A representative of Sen. Shelley Moore Capito's office referred miners to the MSHA website for coronavirus resources. On Friday, the representative reported, Capito's staff had looked into any additional risks for miners and had not "heard about any specific threats of COVID-19 transmission in underground mines."

"While our office has also not seen anything from MSHA or any other agency on this, MSHA does have a link on their website that has coronavirus resources," she stated.

A number of miners with signs of black lung, classified by MSHA as "Part 90" miners, work in West Virginia. The miners are employed at mines but have evidence of black lung, or pneumoconiosis, which is caused by breathing particles inside a coal mine.

Sen. Joe Manchin on Friday said that some of those West Virginia miners could be at a particular risk of developing more severe symptoms of COVID-19.

"Our coal miners sacrifice their health to do the heavy lifting that continues to provide our nation with power," said Manchin. "We know black lung cases are rising.

"The COVID-19 virus has severe respiratory side effects, so it would make sense those miners are at greater risk," he added. "That is one of the many reasons our population in West Virginia is among the most vulnerable in the country.

"I urge every West Virginian to take precautions, like practicing social distancing, frequently washing our hands and avoiding touching your face, to prevent the spread of this awful virus."

California and New York residents were under government-ordered home quarantines on Friday to help stop the virus. Justice had not placed West Virginians under a full quarantine on Friday, but he had issued orders closing schools and directing the temporary closure of state nail spas, casinos, health clubs and hair salons earlier in the week.

West Virginia restaurants were still permitted to offer delivery, pick-up and curbside services.

COVID-19 has hit the stock market hard.

"Right now, the number one word to describe the economy is 'uncertainty,'" Deskins said on Friday. "That's why our market has gone completely insane.

"We don't know how long it's going to last," he said. "We have no idea.

"It might last two weeks, in total. It might last eight weeks, in total," Deskins added. "If it lasts two weeks, it's going to be a much, much less severe impact than if it lasts eight weeks.

"It's hard to make an economic prediction."

In other parts of the world, the pandemic has hurt the mining industry, Mining-Technology reported on its website.

In Italy, with the highest number of cases outside of China, where the novel coronavirus originated, a government-induced national lockdown through April 3 resulted in Alta Zinc, a mining operation, closing its flagship project in northern Italy.

Rio Tinto's Oyu Olgoi project in Mongolia suspended non-essential operations due to government restrictions because of the COVID-19 threat, and Anglo-American demobilized a construction workforce of more than 10,000 workers at a Peruvian copper project due to a 15-day quarantine mandated by Peru's government, Mining-Technology reported.

In 2017, the U.S. Energy Information Administration reported, U.S. mines produced 13 percent of the world's coal, at 775 million short tons.

Any interruption of coal production would likely not be felt immediately by the sector, said Deskins.

"The impact on a nail salon is felt immediately," he explained. "They stay home and, that very day, the nail salon has no customers."

Coal-fired power producers keep stockpiles of coal. The impact of a downturn in energy use would lag, but the energy sector is likely to be more resilient, overall, Deskins explained.

"Energy is not a luxury item," he said. "It's a fundamental necessity in the economy.

"Energy doesn't fall to the same degree as some of the hard-hit luxury items," he added. "We're staying home, but we're still consuming energy at home.

"Offices aren't running energy, like they normally do, but it's not going to be a complete hit, like it would be for a luxury service or restaurant."