Coke Trading to Slow as Virus Disrupts Operations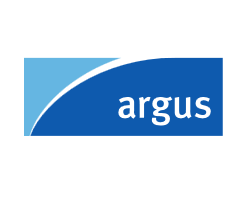 By Lauren Masterson

March 27, 2020 - Petroleum coke buyers are deferring April and even May cargoes as cement plants reduce operations in many countries to combat the spread of the novel coronavirus.

At the same time, refineries in some areas, including the key US Gulf coast region, are reducing coke production. The result is likely to be a slowdown in coke market trading liquidity over the next one to two months.

In India, the largest coke importing country, cement plants have begun to seek deferments of coke cargoes purchased for loading in April. The nation will go on lockdown from today until 14 April, bringing all cement industry operations to a halt. The policy will also make it difficult to unload cargoes that are already sailing, since some ports have declared force majeure. Although ports are considered essential and will continue to operate, they will operate at a slow and costly pace because labor and transport services have been curtailed. Some cement producers are looking to resell cargoes already on the water to avoid the costs of unloading, transporting or storing this coke.

But coke demand outside of India is also falling as other countries implement similar policies. Some Latin American cement makers are also deferring coke cargoes as plants are forced to run at lower capacity, with clinker production at some companies projected to be less than half in April and May. Companies with broader global operations may work to reassign some contracted coke cargoes to other geographic locations that have been less affected.

One cement fuel buyer estimated that coke demand for the full year would be reduced by 20pc as a result of the virus impacts.

Lower energy costs from fewer petroleum coke and coal purchases will help offset the impact of plant shutdowns. "We will clearly get some tailwinds on that," Dominik von Achten, chairman of Heidelberg Cement, said.

The major cement producer said on 19 March that a few of its plants in Italy and Malaysia had been forced to stop operations by government order. But the company could need to reduce operations or mothball other plants as the situation was evolving day by day, chief financial officer Lorenz Näger said.

The shutdowns at that time had reduced its Italian operations by 25-30pc, but the company was preparing for further reductions and for operations in other parts of the world to be additionally affected. The company is prepared to easily weather two or three months of 30pc or even 50pc reductions in operations in Italy, but a complete stop of operations for four or five months in Europe would be challenging, Näger said.

While spot coke trading seems likely to slow over at least the next two months, the overall price impact is less clear. US Gulf high-sulphur coke spot supply was already tight so far this year because of refiners running lighter feedstocks and weaker-than-expected crack spreads. The recent run cuts as a result of faltering refined products demand are likely to further draw down coke inventories even with buyers deferring loadings.

Lower freight costs as a result of falling bunker fuel prices and lower commodities movements could also keep fob coke prices supported.

Disruptions to thermal coal supply around the world may have an effect as well. Buyers of South African coal are awaiting clarity on whether exports will be permitted during the country's 21-day lockdown period, which starts at midnight on 26 March. Colombian coal producers like Drummond, Cerrejon and Glencore have announced they will reduce operations to control the spread of the virus. Some US mining firms have made similar announcements. And some coal shipments in Indonesia have been delayed by extra quarantine checks on vessel crew members at ports as a result of the coronavirus outbreak. Australia's thermal coal industry, on the other hand, says it expects to maintain supplies despite restrictions in New South Wales, but vessel queues have soared outside the four main ports on the Queensland coast as they struggle to recover from storms and continued maintenance issues.

The anticipated reduction in coal supply has helped boost South African and European coal prices so far this week. Fob Richards Bay 6,000kcal/kg NAR coal jumped to over $62/t from about $55/t on 23 March. Cif Amsterdam-Rotterdam-Antwerp coal of the same quality was priced at $53.65/t today, up from $49.55/t yesterday.

Higher coal prices could stabilize coke prices during the period of low liquidity. Fuel buyers will weigh coke's discount to coal on a heat-adjusted basis when they return to the market to buy supply once cement operations can resume.