Atlantic Coking Coal: Prices Fall on Further Steel Cuts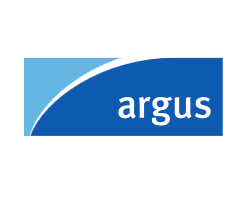 March 28, 2020 - US coking coal prices faced heavy downward pressure in the second half of this week as more blast furnaces around Europe were idled and steelmakers continued to cut output in response to falling demand caused by the coronavirus pandemic. Tata, ThyssenKrupp, and Salzgitter are among the latest steelmakers to confirm output cuts in Europe, and Austrian producer Voestalpine has followed ArcelorMittal in idling a blast furnace at Linz.

The daily Argus fob Hampton Roads assessments for low-volatility material is down by $1/t, at $136/t, after falling by $3/t yesterday. The daily high-volatility type A price is also down by $1/t, at $132.50/t fob Hampton Roads today, having shed $3/t yesterday, while the price of high-volatility type B coking coal is down by $1.50/t, at $123.50/t fob Hampton Roads.

Indian demand for coking coal can be expected to fall as the country goes into lockdown and Vedanta having already declared force majeure on coking coal shipments. India is a key buyer of US coking coal and sellers may attempt to divert volumes, with China a possibility. But despite a few Chinese mills in recent weeks being granted tariff exemptions on their US coal imports, a number of importers and traders are still waiting on their applications. This has also held up ongoing discussions about second-quarter shipments from the US.

Mills are not alone in being affected by restrictions to control the spread of coronavirus. US miners Blackhawk and Rhino Energy have halted operations in the last few days, while most other US mines have maintained operations. Colombian coking coal and metallurgical coke production has fallen by around 50pc according to some miners, as workers return home to avoid infection. Stricter sanitary measures and vessel inspections have further restricted exports.

Most US mining companies agree that pushback on deliveries is inevitable, though several say their contracted volumes have not been affected yet. One reported "nothing new, but tension from customers continues to rise". Some smaller firms are optimistic that the unusual situation will present new export opportunities among the many challenges.

Some participants expect declarations of force majeure to be the general policy among European steelmakers in the coming months, but one mill said it was too early to say, while admitting that it would hope to buy less raw materials as it reduces output. Some mills are in discussions with suppliers. "There is still a lot of uncertainty at the moment and we have been in talks with European mills since last week regarding their plans for the coming months," a US producer said.

Steelmakers are keen to avoid building up large coke inventories, but this is difficult while output is being cut so sharply — and coke oven output cannot be reduced too far without risk of costly damage. One mill said "it is not really a question of the price of raw materials at the moment, steel offtake is the focus".