China's January-February Coking Coal Imports Rise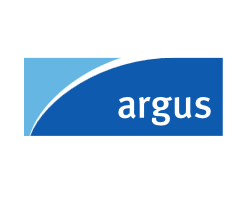 By Rou Urn Lee

March 29, 2020 - China imported more coking coal during January-February compared with the same period last year, as Chinese buyers showed more interest in purchasing relatively cheaper seaborne coking coal.

China imported 14.3mn t of coking coal during January-February, up by 38.8pc from 10.3mn t a year earlier, according to Chinese customs data. There was no separate breakdown available for January and February.

China imported 9.86mn t from main exporter Australia during January-February, up by 79.6pc from 5.49mn t over the same period in 2019. Australian volumes into China typically surge at the start of the year as tightened customs clearances and declarations at the end of the year result in a backlog that has to be cleared once the new calendar year begins.

Chinese authorities constantly ensure that coal imports into China for the whole year do not exceed that of the previous year, by assigning import quotas to every single port in China based on the previous year's import volumes. Import controls can be loosened or tightened at any point in the year, depending on how quickly or slowly import volumes are growing at a certain port.

But controls tend to be the strictest starting from November, as quotas for the year start to run out and customs impose stricter import controls to ensure that quotas for the year are not exceeded.

China imported 2.44mn t of coking coal from Mongolia during January-February, down by 30.7pc over the same period last year. This was probably because of Mongolia gradually shutting down its border with China amid the emerging coronavirus outbreak at the end of January to early February.

Shipments of coking coal from Russia also rebounded by 31pc to 952,001t from 726,547t a year earlier.

China imported 104,229t from the US during January-February as the Chinese government allowed for tariff exemptions to buyers of US coking coal. China did not take any shipments of US coking coal over the same period in 2019.

Chinese shipments from Canada were up by 83.5pc to 930,047t.

The Argus spot price assessment for premium low-volatile hard coking coal averaged $152.93/t fob Australia during January-February, down by 24.5pc from $202.43/t on the same basis against the same period last year.