Alliance Resource Partners, L.P. Announces Actions In Response to Effects of COVID-19 Pandemic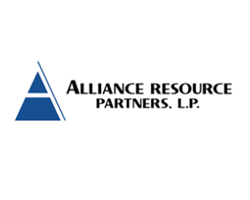 March 30, 2020 - Alliance Resource Partners, L.P. (NASDAQ: ARLP) today announced a series of actions in response to the rapidly evolving impact of the COVID-19 pandemic. The unprecedented decision by world leaders to lockdown the global economy to combat the deadly virus has crushed demand for energy. The price war initiated by Saudi Arabia and Russia has lowered oil prices even more. All Americans are having to adjust to a way of life none of us could have imagined two months ago.

Given the essential, life-sustaining nature of its business, ARLP continued to operate during the 2020 first quarter. For the past six weeks, however, we have been working at reduced levels while evaluating the needs of our customers amid the disruptions caused by the pandemic. It appears these disruptions will continue for the immediate near future and in light of the ongoing uncertainty surrounding the COVID-19 pandemic, ARLP is taking the following actions:

- ARLP is temporarily ceasing coal production at all of its Illinois Basin mines. While this temporary idling is currently scheduled to last through April 15, 2020, the actual return to production may be accelerated or extended based upon the business needs of our customers. As the year progresses, coal production at all of our operations will be further modified to match existing sales commitments of approximately 28 million tons for 2020.

- To mitigate the reduced revenues from lower coal sales volumes and the impact of depressed commodity prices on our Minerals segment, ARLP will optimize cash flows through numerous initiatives to reduce costs, expenses, working capital and capital expenditures.

- The Board of Directors of ARLP's general partner (the "Board") has suspended the cash distribution to unitholders for the quarter ending March 31, 2020 (the "Quarter"). The Board intends to revisit this decision following the second quarter.

- ARLP is withdrawing its initial 2020 operating and financial guidance provided on January 27, 2020, which of course did not reflect the impact of the COVID-19 pandemic. We currently plan to release financial and operating results for the Quarter on or about May 8, 2020, in conjunction with filing our Form 10-Q.

"It is important to note that approximately 75% of our domestic sales are targeted to states that depend on coal, more than any other fuel, to generate electricity," said Joseph W. Craft III, Chairman, President and Chief Executive Officer. "As serious as the disruption caused by the virus has been to the citizens of these states, imagine the impact if our miners didn't show up every day to ensure the reliable supply of this essential fuel necessary to keep the lights on. We remain in constant contact with our customers and stand ready to meet their needs for this essential fuel."

Mr. Craft added, "Although we are suspending formal guidance, we currently anticipate ARLP's total sales tons for 2020 will be approximately 25% below our initial expectations. At the same time, assuming we can successfully fulfill our coal sales commitments this year, the improvements to ARLP's cash flow resulting from the steps outlined above are expected to substantially offset lower revenues, allowing us to maintain ample liquidity and protect our strong balance sheet."

Mr. Craft concluded, "In implementing these actions, ARLP's highest priorities remain safeguarding the employees' health and safety, supporting the communities in our operating areas and serving our customers by continuing to safely and reliably operate our critical infrastructure. I want to thank the employees throughout our company for their dedication, resiliency and commitment during these challenging times. I also want to express my appreciation to our customers, suppliers, communities, unitholders, friends and elected officials for the sacrifices you are enduring during these uncertain times. We are all in this together. We will get through this and be stronger for it. I look forward to updating each of you as our circumstances change."

About Alliance Resource Partners, L.P.

ARLP is a diversified natural resource company that generates income from coal production and oil & gas mineral interests located in strategic producing regions across the United States.

ARLP currently produces coal from seven mining complexes it operates in Illinois, Indiana, Kentucky, Maryland and West Virginia. ARLP also operates a coal loading terminal on the Ohio River at Mount Vernon, Indiana. ARLP markets its coal production to major domestic and international utilities and industrial users and is currently the second largest coal producer in the eastern United States.

ARLP generates royalty income from mineral interests it owns in premier oil & gas producing regions in the United States, primarily the Permian, Anadarko, Williston and Appalachian basins.

In addition, ARLP also generates income from a variety of other sources.