Chinese 2Q Coking Coal Contracts Settle Higher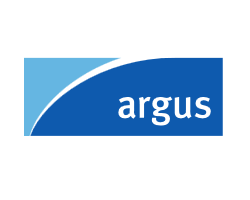 By Rou Urn Lee

March 30, 2020 - Chinese state-owned producer Shanxi Coking Coal has raised second-quarter contract prices for some of its highest quality coking coal grades while keeping unchanged or lowering prices for other brands.

Prices for its highest quality, low-sulphur brand rose by 20 yuan/t ($2.80/t) for April-June sales, while prices for its other low-sulphur coking coal grades are expected to remain unchanged.

Prices for mid-sulphur grade coking coal fell by Yn30/t and for high-sulphur grades fell by Yn50/t.

The result was largely in line with market expectations that prices across most main coking coal grades should drop by Yn30-50/t with the restart of mines now that that coronavirus outbreak is under control in China.

But low-sulphur coal prices have little room to drop because supplies remain tight even with the restart of mining operations, market participants said. Even before the coronavirus outbreak, supplies of low-sulphur coking coal in China have been continuously limited by a spate of workplace accidents in Chinese mines that tightened safety checks and resulted in production curbs.

Shanxi Coking Coal contract prices are more a market sentiment indicator than reflective of any actual demand-supply balance in the spot market, participants said. This is because these contracts are usually signed between Shanxi Coking Coal and large state-owned steel producers, a Singapore-based trader said. Private-sector mills that are most exposed to spot prices do not enjoy the privilege of being able to lock in prices in term contracts.

"This is a rather strong indicator that support for coking coal prices will remain despite the relatively smooth work resumption that we have seen in mining over the past one month," a Beijing-based trader said.

Mongolia, China's largest source of imports last year, has twice delayed restarting shipments to China since it halted them in early February. The next rescheduled border reopening could be on April 1.

The strength in China's domestic market is in contrast to falling seaborne coking coal prices, now that China is the only market left with any ability to take spot cargoes. Other regions like India and Europe continue to be plagued by lockdowns amid the coronavirus outbreak.

The Argus premium low-volatile hard coking coal cfr China index last week fell by $7.85/t to $162.55/t.

A cargo of May-loading Peak Downs traded late last week at $159/t cfr China, with a seller's option for Saraji at $158/t cfr. A similar cargo last traded just a week ago at $173.80/t cfr China.