Japan's April Manufacturing Activity Sinks to 11-Year Low, Could Force More Metal Cuts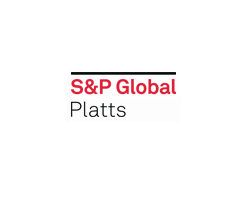 By Paul Bartholomew

May 1, 2020 - Japan's manufacturing activity fell to an 11-year low in April as domestic and export demand plummeted, forcing companies to cut production, according to the Jibun Bank Japan Manufacturing Purchasing Managers' Index released Friday.

The headline PMI of 41.9 points in April was down from 44.8 in March, while export orders fell at the fastest rate since the global financial crisis in 2019.
"Declines were overwhelmingly attributed to the global COVID-19 pandemic, which had caused external demand to collapse," Jibun Bank said in a statement. "Supply chain dislocations were once again apparent as vendors shut down their operations, causing shortages of inputs," it added.

The parlous report card comes as no surprise, as Japan's automakers have been slashing production in response to the downturn caused by the coronavirus pandemic.
S&P Global Platts estimates Japan's automakers will require 10%-15% less steel in the first half of 2020 than the year before. In response to deteriorating market conditions, Nippon Steel and JFE Steel have reduced output from blast furnaces from April through June.
Japan's crude steel production in the first quarter fell 2.4% year on year to 24.3 million mt, while pig iron output of 18.5 million mt was up 1.3% on year, according to World Steel Association data.
In 2019, Japan exported roughly a third of the 99.3 million mt of steel it produced. Some 10 million mt of that was hot-rolled wide strip, Ministry of Finance data showed. Supplying Japanese subsidiaries and manufacturing hubs in Southeast Asia and elsewhere this year has been challenging due to coronavirus-related lockdowns and transport restrictions.
The ailing global auto sector has taken an even bigger hit this year because consumers are staying indoors and in many cases are suffering economically.
The downturn domestically and lack of export opportunities suggest Japanese mills may need to cut production further, according to Platts calculations. This in turn could further dampen demand for iron ore and coking coal, and see more term cargoes sold back into the spot market.