Glencore Cuts Output But Sees Lower Costs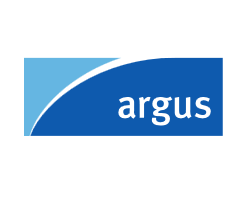 By Alex Thackrah
May 1, 2020 - Swiss trading firm Glencore expects to produce 2.2pc less coal in 2020 than its previous forecast and around 5.7pc less coal than in 2019, it said today. The firm's coal production costs are expected to fall by around $3/t this year.
The cuts to Glencore's production guidance are less severe than those announced by fellow mining firm Anglo-American, which is also active in the South African and Colombian markets. Anglo anticipates a 20pc year-on-year fall in thermal coal production for export to 22mn t.
Glencore expects to produce around 132mn t of coal this year, down by 3mn t from its previous forecast and 140mn t in 2019. Thermal coal will provide the bulk of this quantity, with coking coal and semi-soft coal accounting for a minor share.
National and regional lockdowns to contain the transmission of Covid-19, particularly in Colombia, in addition to a weaker outlook for European coal prices, are behind the reduced production guidance.
In South Africa, Glencore's major coal complexes supplying domestic power plants and exports have continued to operate throughout the country's lockdown, although a smaller complex was temporarily closed.
Glencore's Cerrejon operations in Colombia ramped down from late March, while its Prodeco unit has been on care and maintenance for the past month.
"Given the continued pressure on European coal pricing, [Colombian] production volumes are at risk of further reduction," Glencore said.
Argus' daily NAR 6,000 kcal/kg cif Amsterdam-Rotterdam-Antwerp (ARA) physical price assessment averaged less than $49/t in the first quarter, down from around $74/t a year earlier. The price hit a 17-year low of $37.25/t on 28 April.
But lower energy costs, favourable currency movements and cost controlling measures have allowed the company to lower its projected average thermal coal unit cost for 2020. The cost is forecast at $42/t on a fob basis, down from its previous guidance of $45/t, which was also its 2019 price. The unit cost is expected to fall to $40/t in the second half of 2020 from $44/t in the first half of the year.
First Quarter Production Slips
Glencore's first quarter thermal coal production fell by 4pc year on year to 28.5mn t.
The company said output was largely unaffected by Covid-19, as the disruptions took place after or close to 31 March.
Maintenance issues and wet weather in January and February cut South African thermal coal output, with production for export falling by 0.1mn t on the year to 3.7mn t and domestic output dropping by 0.8mn t to 2.5mn t.
In Colombia, output from Prodeco rose by 6pc to 3.8mn t owing to "improved mining changes", but Cerrejon's production slipped by 9pc to 2mn t because of dust restrictions.
Australian thermal coal production for export rose by 3pc on the year to 14.5mn t, while domestic output increased by 11pc to 2mn t.