Firm Chinese April PMI Supports Coal Demand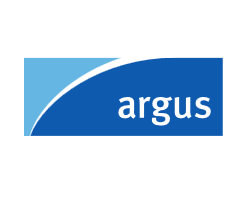 By Kelvin Leong

May 5, 2020 - China's manufacturing purchasing managers index (PMI) for April is pointing to the country's gradual economic recovery, but the rebound in the construction sector's PMI underscores a recovery in cement demand that is bolstering domestic coal consumption.

China's manufacturing PMI for April reached 50.8 points, down by 1.2 points against March, according to the national bureau of statistics. The country's manufacturing PMI reached a historic low of 35.7 in February when its Covid-19 outbreak brought most economic activity to a halt. A PMI reading above 50 indicates manufacturing expansion while a reading below 50 indicates contraction.

The strongest April PMI rebound was reflected in the construction sector at 59.7, which was 4.6 points higher than 55.1 in March. The construction sector consumed 490mn t of coal in 2019, according to coal industry association the CCTD, with cement producers accounting for most of the volume.

The cement sector recovery comes amid infrastructure project restarts throughout the country after many were held back in the January-March quarter. Pent-up demand has pushed up cement prices in multiple regions by 20-50 yuan/t ($2.82-7.06/t) in recent weeks after already increasing by Yn20-65/t in March. A Chinese cement producer said it is considering importing cement as its own output cannot keep up with demand.

Higher coal consumption by the cement manufacturing sector is helping to absorb excess stocks in China, easing a supply glut that forced producers to set a price floor to halt a slide in prices with utility demand sluggish as the hydropower season got under way. Coal stocks at the main transshipment port of Qinhuangdao reached a six-month high at 6.88mn t on 15 April but fell to 5.78mn t on April 30 as the cement sector increased output.

The Chinese coal market could also find further support when road toll collections resume tomorrow, which could restrict coal supplies by increasing logistics costs. Road toll collections were suspended in February to help cope with the impact of the coronavirus outbreak.

But demand for imported coal is unlikely to increase in the short-term because of tight customs restrictions that have been imposed at a number of Chinese ports.