Indian Utility NLC Curtails Operations After Accident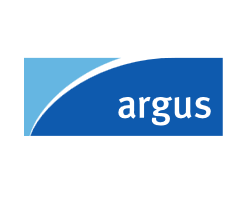 By Saurabh Chaturvedi
May 10, 2020 - NLC India has partially halted power generation at its biggest plant after a fire at one of its electricity producing units.
The 1,470MW lignite-based power plant, located at Neyveli in the Cuddalore district of India's southern Tamil Nadu state, consists of seven units of 210MW each. The fire broke out at one of the units yesterday evening, injuring eight workers, the company said.
NLC has shut the affected unit along with two nearby units, taking 630MW of capacity off line.
The closure of the units is unlikely to have an immediate impact on power supplies because there is sufficient idle generation capacity in the country, a senior company official said. This follows exceptionally low power demand during the lengthy nationwide lockdown to contain the spread of the Covid-19 pandemic that started on March 25.
India recorded the biggest annual decline in power generation of any coal-consuming country last month, in both relative and absolute terms.
Industrial activity and power demand have been hit hard by the lockdown. Average daily power generation in April was 118GW, a fall of 19pc or 28GW compared with the three-year 2017-19 average for the same month, data from the Central Electricity Authority (CEA) and grid operator Posoco show.
NLC was operating the plant at about a third of its installed capacity in recent weeks.
Two of the units are likely to be operational in the next two days, the company official said, while the affected unit will be brought back only after a thorough repair and the completion of maintenance work.
The company is also readying another unit — which was taken off line temporarily amid lower power demand — to meet any potential spurt in power demand in response to some recent relaxations of the lockdown, which was extended by two weeks until May 17.
The power plant is one of the oldest in NLC's portfolio of generating assets. The plant's first unit started operating in 1986.
NLC, formerly known as Neyveli Lignite, is India's biggest lignite producer. Its mines have production capacity of almost 31mn t/yr. It is also the biggest lignite-based power generator in India and is diversifying into conventional thermal coal production and electricity generation.