Australia's Coronado Paves Way for Coal Company Losses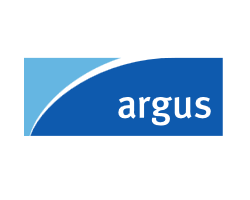 By Jo Clarke
May 11, 2020 - US-Australian mining firm Coronado Coal made a loss in January-March, with other mining firms likely to follow suit when they report financial results for the year or six months to June 30.
Coronado, which operates coking and thermal coal mines in Australia and the US, made a loss of $8.9mn in January-March compared with a profit of $96.8mn in the same period last year. The loss came despite the significant fall in coking and thermal coal prices because of the Covid-19 pandemic largely starting only from April.
Lower coal prices, weaker demand and some higher costs associated with controlling the pandemic are likely to push many other Australian coal mining firms to losses in the January-June reporting period.
Coronado had a particularly difficult three months, with a fatality at its 12.6mn t/yr capacity Curragh mine in January disrupting production for several weeks and the closure of its US coal mines at the end of March leading it to withdraw its production guidance of 19.7mn-20.2mn t for 2020.
While these problems may have been specific to Coronado, the fall in coal prices over the past six weeks is likely to send many Australian coal mining operations to significant losses and force some to consider production cuts.
Coronado's management said it believes it will be able to meet the needs of its existing operations and service its debts over the next 12 months, using cash generated and its available borrowing facilities. But it warned this is subject to continuing changing demand from customers, volatility in coal prices and uncertainty around the coronavirus. Other smaller mining firms in Australia may not have the lines of credit available to a larger operation such as Coronado, while some bigger producers have much more capacity to ride out a downturn.
Argus last assessed the high-grade Australian thermal coal price at $48.63/t fob Newcastle for NAR 6,000 kcal/kg on May 7, down from $67.58/t at the beginning of April to the lowest level since May 2016. It assessed the lower-grade coal price at $38.48/t fob Newcastle for NAR 5,500 kcal/kg on May 7, down from $53.18/t at the start of April and the lowest since February 2016.
Argus assessed the premium hard coking coal price at $113.70/t fob Australia on May 8, a small rebound from $107/t on May 4, but down from $163/t on March 19 and still close to the lowest level since August 2016.