Ramaco Resources, Inc. Reports First Quarter 2020 Financial Results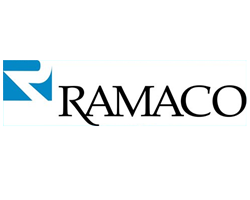 May 13, 2020 - Ramaco Resources, Inc. (NASDAQ: METC) ("Ramaco Resources" or the "Company") has reported quarterly net income of $2.0 million, or $0.05 per diluted share for the three months ended March 31, 2020, as compared to $6.9 million or $0.17 per diluted share for the three months ended March 31, 2019. The Company's adjusted earnings before interest, taxes, depreciation, amortization and equity-based compensation expenses ("Adjusted EBITDA") was $8.4 million for the three months ended March 31, 2020, as compared with $13.7 million for the three months ended March 31, 2019. For reference, the average sales price of coal that Ramaco has contracted for thus far in 2020 is close to $93.50 per ton, roughly 17% less as compared to the $113 per ton average fixed price contract in 2019.
First Quarter 2020 Summary
Year over Year Quarterly Comparison
Overall sales of Company produced tons in the first quarter of 2020 was 416,000 tons, down from 443,000 tons in the first quarter of 2019. Cash margins on Company produced coal were $26 per ton in the first quarter of 2020, down 26% from the same period of 2019, because of lower realized pricing, on the back of large declines on the various metallurgical coal indices.
Sequential Quarter Comparison
Overall sales volumes of Company produced tons in the first quarter of 2020 was down 1% from the fourth quarter of 2019. Our cash margin on Company produced coal declined 13% in the sequential period. This decline was caused primarily by lower realized pricing. Cash costs per ton sold on Company produced coal were $67 in the first quarter of 2020 compared to $74 in the fourth quarter of 2019. The $67 per ton figure includes costs of our Berwind development mine. At Elk Creek, cash costs per ton sold were $61 on a standalone basis in the first quarter of 2020, which compared to $66 in the fourth quarter of 2019.
Additional Financial Results
At March 31, 2020, the Company had $15.3 million of cash on hand and $13.5 million of availability under its revolving credit facility. In April, we borrowed an additional $13.2 million under two promissory notes and expect to use the funds to further improve our liquidity, to retain employees, maintain payroll and make lease and utility payments.
In the first quarter of 2020, the Company recorded income tax expense of $110 thousand, for an effective tax rate of approximately 5%. Actual cash taxes paid in 2020 are expected to be less than $10 thousand. Ramaco expects to continue to pay minimal taxes for the foreseeable future.
Capital expenditures totaled $8.9 million for the three months ended March 31, 2020, including $6.7 million of growth capex primarily for the development of the Berwind mining complex.
Outlook and Comment
Randall Atkins, Ramaco Resources' Executive Chairman remarked, "When we look back at the first quarter, we began a period of both extraordinary market and societal upheaval, which we are continuing to live through. I believe we have been able to position the Company both defensively to ride out the storm, yet opportunistically to capitalize on increasing future production when we see the market clarify itself. We are proud of the resilience that the Ramaco team has shown in this uncharted environment."
"While Ramaco has one of the most compelling growth stories in the metallurgical coal space, we decided our two most immediate goals are keeping our workforce safe, and protecting our liquidity. We hit the pause button on all discretionary spending, until there is more market clarity and also took additional measures to increase our near-term liquidity. Because we are dealing with uncertainty on every front, we also have additional plans in place which could add even more liquidity if we needed it, largely through additional cuts. We are also planning for the near-term to keep capex to be maintained at roughly $6/ton maintenance levels. With that said, we continue to position ourselves for growth once there is positive market clarity. In addition to our Berwind slope project, we have now added two other new near-term development projects. Within six months of greenlighting, these three projects could add over 1.2 million tons of annual low-vol and mid-vol production at full capacity, which would normalize at about 900,000 additional tons per year over time. These three combined mines would require an estimated capital expenditure level of roughly $11 million to complete and would produce at an average cash mining cost in the low $60 per ton range."
Atkins continued, "I would also note that our operating team did another excellent job controlling mining costs, with Elk Creek first quarter cash costs of $61 among the lowest in Central Appalachia. Unfortunately, given the deteriorating market for metallurgical coal throughout the first quarter, inventory increased by over $8 million since year-end 2019. We have now seen a reversal of that inventory trend, given the hard, but necessary short-term furloughs taken at Elk Creek on April 1. Of positive note, however, we have now been able to recall that entire workforce, in large part due to our new additional liquidity. With that said, for perhaps the next two quarters our operational and financial challenge will be to navigate through these unprecedented times and treacherous markets."
Michael Bauersachs, Ramaco Resources' President and CEO commented, "Echoing Randy's comments, given current market uncertainty, Ramaco is suspending production guidance other than continuing to provide current sales commitments. To that end, I would remind everyone that we made a strategic decision in the second half of 2019 to lock in domestic sales for the majority of our planned 2020 volumes at levels above current spot prices. It was clear last fall that the market was trending into a decline. We believe that we made the right decision to reduce our exposure to index-based seaborne pricing for 2020."
Bauersachs continued, "In the medium- to long-term, we remain confident that the global supply/demand balance of high quality metallurgical coal will remain tight. This is especially true in light of the lack of capital available to the space, as well as the likelihood that some high cost producers with too much debt will not survive the current downturn. To that end, I am extremely excited with the appointment of Jason T. Fannin as Senior Vice President and Chief Marketing Officer. Mr. Fannin brings to Ramaco more than two decades of coal sales and marketing experience, and is regarded as one of the top marketing executives in the industry. He will join Kevin Karazsia to provide what we believe will be one of the strongest sales teams in the industry."
About Ramaco Resources, Inc.
Ramaco Resources, Inc. is an operator and developer of high-quality, low cost metallurgical coal in southern West Virginia, southwestern Virginia and southwestern Pennsylvania. Its executive offices are in Lexington, Kentucky, with operational offices in Charleston, West Virginia. The Company has five active mines within two mining complexes at this time.
To read the full results with financial figures included, click here.