Atlantic Coking Coal: Q3 Interest Lifts Market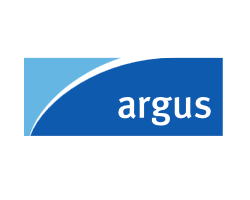 May 13, 2020 - The return of buying interest for the third quarter in Europe, Brazil and India has brought some much needed support to US coking coal prices this week.
Prices were also buoyed by a fading of the aggressive discounting for June cargoes. This had mostly come from US miners that had run up high inventories as mills cut back on spot buying and even delayed laycans for term cargoes.
The Argus fob Hampton Roads assessment for low-volatile coking coal strengthened again today, rising by $1.50/t to $111.50/t. The high-volatile A price rose by the same amount to $110.50/t. In the absence of the heavy discounting for June cargoes, the high-volatile B price has moved up by $4/t to $104.50/t.
US miners including Contura and Blackhawk have resumed operations, but there appears to be less concern in the market this week about oversupply in the Atlantic. "Inventories are definitely down from where they were six weeks ago for some miners," one trader said. But some US miners continue to hold out for production cuts in Australia.
Atlantic prices have also been boosted by a rise in Asia-Pacific prices on supply concerns following an accident at the Grosvenor mine in Australia last week and buying in China ahead of possible restrictions on coking coal imports to protect Chinese miners facing competition from low-priced cargo diversions.
"I do expect some activity in the week ahead from China," one US miner said. "But I'm not sure what to think of the import restrictions — why would domestic steel producers accept having to pay $50/t more? Especially in a world of thin margins."
Another participant said that there has been especially strong interest in premium low-vol coals as Chinese buyers seek to "get ahead of stricter port policy".
A Brazilian mill has a third-quarter requirement for a cargo of low-volatile coal. This follows another Brazilian mill having closed a large tender in April for a range of grades for shipment in the second half of this year.
A Turkish mill issued a buy tender for low-vol, mid-vol and high-vol material to be shipped in late July.
Some third-quarter buying interest is returning among European mills for low-vol and high-vol coals, according to miners and traders. "We have had much contact with Europeans, and are in discussions for cargoes," one miner said. "There's no indication of a turnaround, but at some point they need coal to support their operations."
Some cautious optimism has emerged over the possibility of a gradual easing of India's lockdown restrictions paving the way for demand to return. Sentiment among market participants in the Atlantic is mixed.
"The situation in India is patchy and the lockdown will likely be extended," one miner said. "Some mills are super stuffed, while others are better off and may have some interest. But there is some demand coming up for PCI and semi-soft."
At the same time, some participants are seeing the return of demand. A major Indian firm that cancelled a cargo last month was heard to have approached its supplier for the next available laycan.
Colombian mid-vol material is assessed at $99.45/t today, up $8.50/t from a week ago. Colombian producers are looking to offer spot cargoes again, particularly with major producers such as Minercondor having restarted around three weeks ago. But last week's prices are still not considered workable for Colombian producers, a trader said.
Atlantic freight rates have fallen further this week as limited cargoes continue to add to tonnage length in the market. The US east coast to Rotterdam Panamax rate for coal shipments is at its lowest since September 2016 at $6/t, down by 25¢/t from last week.