Vietnam's April Coal Imports Jump to Record High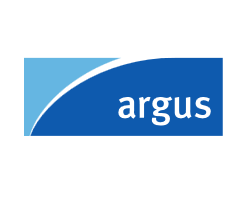 By Saurabh Chaturvedi

May 15, 2020 - Vietnam's coal imports surged in April from a year earlier amid a steady build in new coal-fired power capacity and the diversion of several cargoes into the country, after big buyers such as India went into a tight Covid-19-related lockdown.

Vietnam imported a record 6.25mn t of coal in April, up by 65.3pc from the same month last year, according to provisional Vietnamese customs data. The data, which do not differentiate between coking coal and thermal coal, also showed that the receipts last month were higher than imports in March of 4.45mn t.

The near-term outlook for shipments to Vietnam looks strong amid prospects of increased demand at a time when buying requirements are lower than usual in other key coal-consuming markets in Asia.

Vietnam also reputedly secured extra cargoes at knock-down prices in March and early April, given the absence of other key buyers in the market. Vietnamese buyers were able to pick up some Indonesian and South African cargoes originally intended for India, which went into lockdown from 25 March. Some Australian coal was also targeted at Vietnam at tempting prices after demand from usual buyer China cooled amid high domestic stocks and limited requirements.

Vietnam's imports were also facilitated by a steady easing of its nationwide social distancing directive, which started on 1 April and was imposed for two weeks. Logistics and labour were not too badly affected as Vietnam gradually eased movement curbs in more provinces and cities, with local authorities mandated to keep a check on the spread of the virus.

Economic activity was relatively resilient compared with other countries, but still slowed with industrial production falling by 10.5pc in April from a year ago, according to the general statistics office. Vietnam's electricity generation dipped to 17.9TWh last month, down from 19.2TWh in April 2019 and 19.8TWh in March 2020. The pace of decline in generation in Vietnam was comparatively slower than other countries such as India, which led the decline among key coal-consuming nations.

Vietnam's mid- to long-term outlook appears to be sanguine as Hanoi is working on a five-year socio-economic development plan for 2021-25, targeting an average growth rate of 7 pc/yr. Its GDP grew by 3.82pc during January-March this year, the lowest in recent years, and the government is aiming to achieve growth of over 5pc this year.

The growth in the power sector is also supporting the outlook for thermal coal imports. The country commissioned 1.2GW of new coal-fired generation capacity last year to bring its total to 19.2GW. Another 2.1GW is scheduled to come on line this year and a further 3.7GW of capacity is under construction, with commissioning set for 2021.

There are more ambitious plans for 2022. Around 3.2GW is under construction and scheduled for launch that year, while another 870MW is planned to come on line in 2022, although construction has not yet started.

Meanwhile, Australian coal accounted for much of last month's increase in imports, with receipts of all grades of coal from Australia gaining by 581,980t on the year to about 2.08mn t.

Indonesia was the next biggest supplier, accounting for 1.74mn t of April imports, up by around 474,521t from a year earlier. Vietnam imported about 1mn t from Russia in April, up from 697,738t a year earlier.

Although Vietnam's provisional customs data did not show coal imports from South Africa in April, exports from Richards Bay Coal Terminal to Vietnam swelled last month amid a collapse in demand from India, a key buyer of South African coal. Richards Bay exports to Vietnam jumped to a record 1.3mn t in April, up from 539,034t in March, with Vietnamese buyers able to buy some additional distressed cargoes.